When I first traveled to China in 2007 to teach English for a year, one of my favorite activities quickly became taking a walk after dinner with friends and exploring the narrow lanes of the subtropical city we lived in.
With a couple of lamb or chicken skewers in hand, we were set to explore the city for the night. On our nightly walk to the river that ran through the city, we observed the people around us selling clothes from carts along the streets and students playing ping pong in parks.
Everyone was outside doing something (or nothing) and you felt like you were a part of it. One of the best things about China is that you can walk out of your door and everything and everyone is right there waiting for you.
As China continues to grow, more and more foreigners are choosing to travel, live, work, or do business in China. No matter what your reason for exploring this vibrant country, the below tips on how to get by during your first days will help give you the confidence to buy your ticket and go have fun in China.
When to Visit
There are two main holidays in China: National Week, at the beginning of October, the week celebrating China's independence, and Chinese New Year, usually sometime at the beginning of February or end of January.
If you're looking to check out the Canton Fair, this is usually held in April and May every year. The Canton Fair is a month-long exhibition of manufacturing companies' products from all over China. At the Canton Fair one can find everything from metal cutting laser machines to backpacks. Click here to see a metal cutting laser at work.
Most tourists travel to China during the summer months between June and September. It's typically hot all over China during this time, but may be cooler at higher altitudes.
The weather in the south remains mild during the winter, and the months of November and December are perfect for visiting somewhere like Guangzhou or Hong Kong since it's no longer hot and not yet cold either.
Getting to China
There are lots of cities you may fly into when first arriving in China: Shenzhen, Guangzhou, Hong Kong, Beijing, and Shanghai are all popular choices. For tickets, check out one of these websites: Cheap Tickets, Kayak, Orbitz, Expedia and CheapOair. A plane ticket will cost you around $1,000-$1,500 if you are flying in from the Americas, Europe, Africa, or Australia.
Booking affordable, clean, and comfortable accommodation can be booked through these websites: Airbnb, Agoda, Hostelworld, TripAdvisor, and Ctrip.
Money in China
The money in China is called yuan (said like the letter U and N pushed together into one syllable). It is also referred to as renminbi or RMB. Renminbi means "the people's coin." As of February of 2023 the exchange rate is 6.87 RMB to 1 USD.
There are ATMs all over China and you will be able to take money out using them, however I recommend exchanging for some RMB in your home country before coming to China. Many hotels will take credit cards such as Visa, but most restaurants, train, and bus stations will not.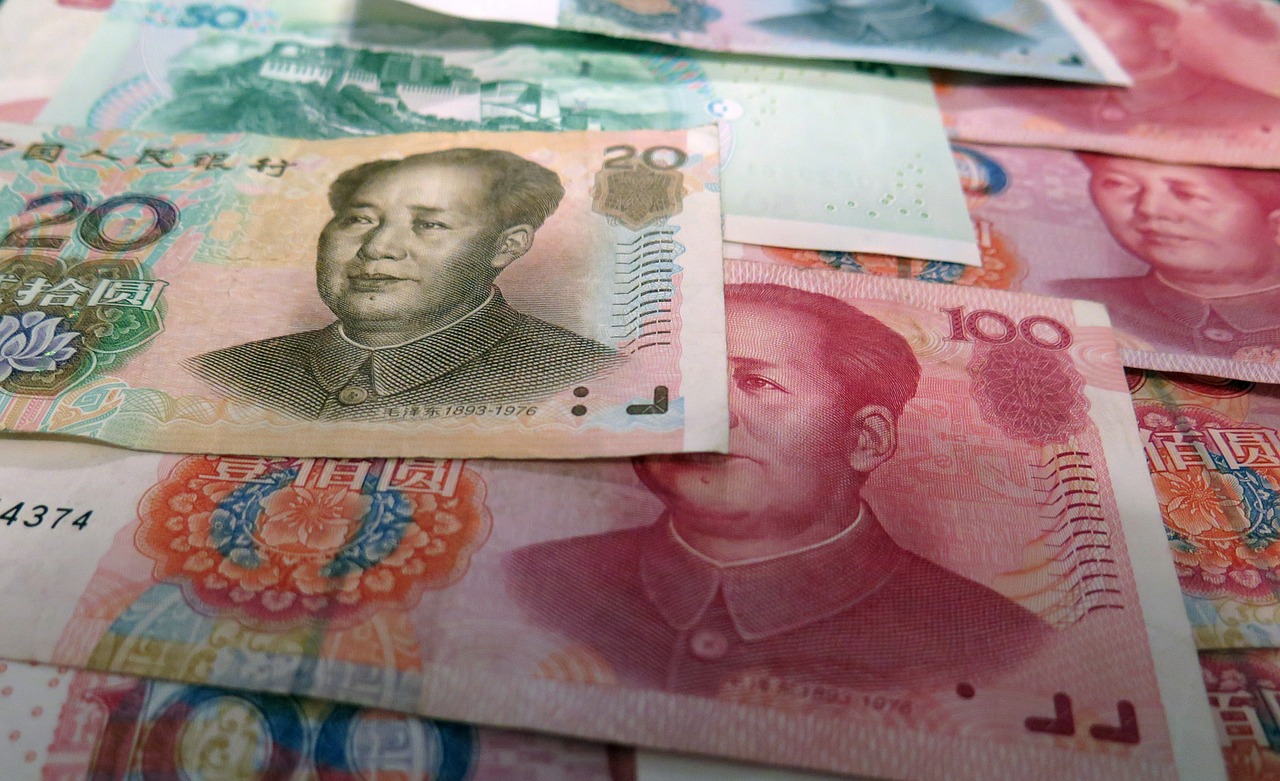 Transportation in China
Most cities have a good network of buses, each ride costing one or two RMB typically. Provincial capitals such as Chengdu or Hangzhou have subway systems, which go all over the city and cost a few RMB per ride. Every city has at least one major bus station where buses to all over China can be found.
Besides bus and subway, taxis are also very affordable. When taking a taxi, make sure that the driver uses the meter as opposed to going by a fixed price, which is typically a price they set that is higher than what it would cost to go somewhere using the meter.
The application Grabtalk allows a non-Chinese speaker to converse with local drivers via a bilingual third party through one's phone. This interpreter is able to call a taxi for you.
In addition to taxis you can use Didi Kuaiche, the Uber of China.

Phones in China
In order to use a phone while in China the first thing you need to do is figure out if your phone is compatible with Chinese SIM cards. Depending on the type of phone you have, you will be able to switch out your home country's SIM card for a Chinese SIM card upon arrival in China.
For 200 RMB ($30) you can buy a SIM card and a month's worth of minutes and data. The major service providers are China Unicom and China Mobile and they have stores all over every city in China.
If your smartphone is not compatible with Chinese SIM cards, you can also buy a smartphone for $50-$100.
Once you are set up with a phone you should download the application WeChat, which allows users to send messages and make calls to each other via the Internet. Almost everyone you will meet in China has WeChat.
You can also add more minutes to your cell phone using the WeChat Wallet feature. Note: You will need to first open a bank account in order to use the WeChat Wallet feature. The only thing you need to open a bank account is a passport.
Essential Mandarin Phrases
There are hundreds of Chinese languages spoken in China, but the official language spoken throughout China and understood by almost everyone is Mandarin. Below are some key phrases to learn in order to get around and be understood in China.
1.) Wǒ yào zhè gè. (Wuh yeow juh guh) – I want this one.
When ordering in a restaurant, motion for the waiter or waitress to come over and use this phrase while pointing to the dish(es) on the menu you would like to order. Use can also use this phrase any time you want something in particular.
2.) Tīng zhè lǐ. (Ting juh lee) – Stop here.
You will likely be taking a lot of taxis during your time in China and in order to communicate with the drivers, who typically don't speak English, you will need to know a little Mandarin. You will eventually learn how to get around the city or village you are living in and one useful phrase for having a taxi driver drop you off at a specific place is tīng zhè lǐ which literally means "stop here."
3.) Duò shǎo qián? (Dwuh shaow cheeyen) – How much does it cost?
This is a favorite phrase for anyone trying to buy something in a foreign country. During your visit to China, you may be shopping at a marketplace for food or gifts or whatever. Prices are usually negotiable. Many merchants carry calculators so that they can type in the price for you to see since you may not be familiar with all of the numbers in Mandarin.
4.) Nǐ hǎo. (knee how) – Hello.
This simple greeting literally means "you good" and can be used as a friendly greeting with anyone you meet. In general while out on the street, Chinese people do not greet strangers so don't be surprised if in passing you say "ni hao" to someone and they do not reply.
5.) Xiè Xiè. (Sheye sheye) Thank you.
6.) Bù kè qì. (Boo kuh chee) – You're welcome.

Mandarin Basics
One of the first things to do when learning Mandarin is to familiarize yourself with the sounds of the language. Listen to a few lessons from websites like ChinesePod, Yoyo Chinese, Glossika, or YouTube and try your best to imitate the sounds of the speaker.
You will likely sound poor at first but this is normal. The more you do it, the better you will get. The first step towards learning Mandarin after starting to listen to the language is learning pinyin, the romanization of Chinese characters. To do this, find a pinyin table by doing a Google search and memorize sounds and spelling.
After listening to the language and learning some pinyin you should get a decent phrase book. Lonely Planet and At a Glance make good phrasebooks. A basic phrasebook like one of these will cover many of the fundamental phrases and grammatical constructions you will want to learn.
The beginning of the phrase book will outline pinyin, the four tones, and basic grammar. For native English speakers, spoken Mandarin Chinese can be easier to learn than other languages in the beginning because there is no verb conjugation and the grammatical pattern of subject-verb-object is the same as in English.
Finally be sure you have a Chinese-English, English-Chinese dictionary at your disposal. I like to use Pleco, which can be downloaded to your smartphone. MDBG is a good online dictionary.
The fastest way to improve your Mandarin is using it. In the beginning, speaking directly with people may be difficult because they may speak quickly and you may not be able to formulate sentences on the fly.
A good way to improve your Mandarin in the beginning is to message people with WeChat or by texting. Most Chinese people can read pinyin. Your Mandarin skills will improve dramatically in the beginning if you do this.
Food in China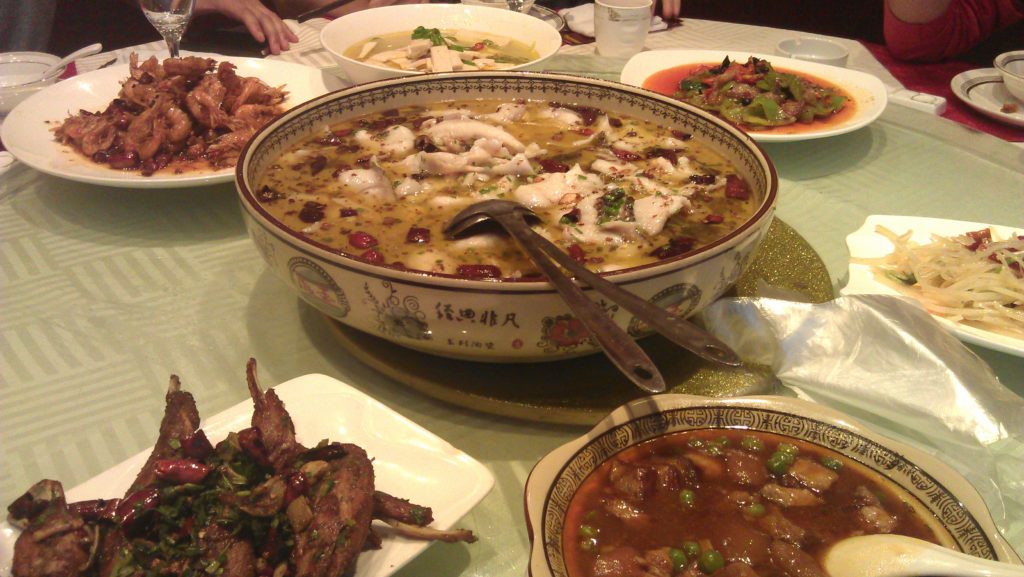 Food in China is very diverse and each province has it's own culinary history. Most meals are served family style. Everyone is given a bowl of rice and shares from the different dishes in the center of the table. If you are out with a host or boss, that person will likely order food for the entire table.
Sometimes they may ask you for your input. Sometimes a menu may have pictures or English translations but often they will not. If there is no picture menu and you are not sure what the menu says, you may try to order some of the dishes listed in your phrasebook.
Many restaurants will all serve similar dishes such as gōng bǎo jī dīng (kung pao chicken), huí guō ròu (twice cooked pork), and jiǎo zi (dumplings).
There is no tipping in China. It's not uncommon for the host of the meal to pay for everyone at the meal, and if you are the host then you may be expected to pay for everyone.
Travel Destinations in China
Whether you are in China for work or pleasure, there are some excellent adventures to be had. Below is an extremely brief overview of some good places to visit in or around each city listed.
1.) Hong Kong: If you are looking for some nice restaurants and shopping, go to Central on Hong Kong island, or Stanley on the south side of the island. Although Hong Kong is known as a very metropolitan city, the best part about it is its proximity to islands, beaches, and hundreds of kilometers of hiking trails though lush, green forests.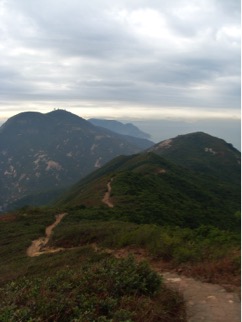 2.) Shanghai: Shanghai may be the hippest place in China. If you are in Shanghai looking to go to restaurants and clubs, you should check out Xintiandi and Tianzifang. If you are looking for some sites, you may check out The Bund or Yu Gardens.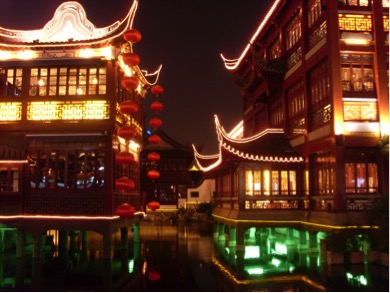 3.) Beijing: The Great Wall is very impressive and there are a multitude of places to explore along it. Locations include Jinshanling, Badaling, and Mutianyu among several others around Beijing. If you have time, rent a car or hire a driver and find more remote sections of the wall further away from Beijing. My favorite location of the above sections is Jinshanling because it is far from the crowds.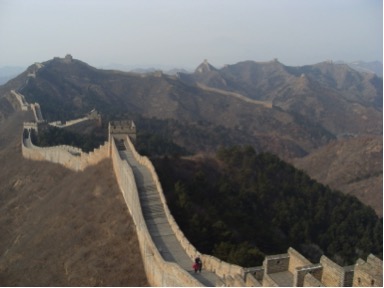 4.) Lijiang: A great choice for getting away from the eastern cities is Yunnan province. The Lijiang area in the northwest of the province in particular has some very beautiful mountains and scenery. Check out Tiger Leaping Gorge and Wenhai if you are looking to stay in some more rustic lodgings and do some hiking.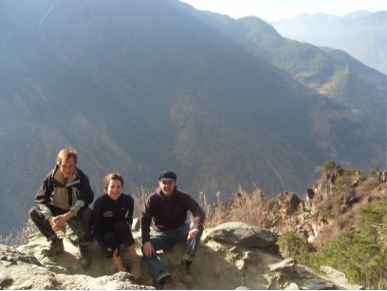 5.) Yangshuo: You may have seen pictures of this pastoral part of China, and in fact there are many parts of China with such scenery. In Yangshuo you'll be able to rent bikes or motorbikes and explore the rugged countryside for yourself. The mountainous scenery is impressive and rock-climbing opportunities are abundant.
6.) Lhasa: Lhasa has a lot to see if you are interested in Buddhism and Tibetan culture. However, you will need a permit in order to travel to Tibet. Before going, check to see what the permit situation is, because the Chinese government pays close attention to foreigners in Tibet and in recent years parts of Tibet have been closed to foreigners.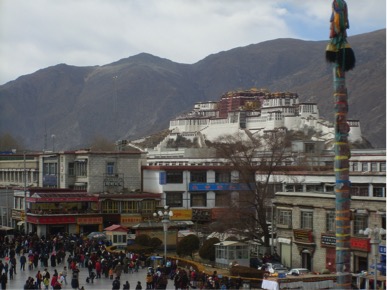 Chinese Visas
If you are a US citizen, you can find the visa application by emailing the address at the bottom of this page. There are now 10-year travel visas (L visas) available for US citizens.
Business visas (M visa) can also be obtained without too much difficulty. You will need an invitation from the event or company you plan to attend.
To get a work visa (Z visa) is a lot trickier since you will need to be hired by a company or school in China in order to get this type of visa. Many foreigners become English teachers, since there are thousands of positions available to both native and non-native English speakers alike. To look at such jobs you may browse Dave's ESL Café among other websites.
After receiving a work visa and arriving in China, your employer will help you exchange it for a residence permit which is good for one year or until your employment is terminated.
For visa processes, check the website of the Chinese embassy in your own country. If you are like me and where you live is far from any Chinese consulate you can look at using a courier service. I use My China Visa, which adds about $150 to the cost of the visa itself when you factor in the fee, shipping, and other costs.
Chinese People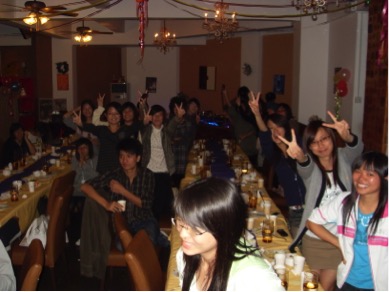 Chinese people are very friendly and accommodating. No matter where you go you will run into kind and hospitable people that will be happy to help you.
Whether your supplier selling hammers for export becomes your new best friend, you meet your future wife while teaching English, or exchange some laughs with a restaurant owner at a back alley late night dinner restaurant, you will make some great relationships in China.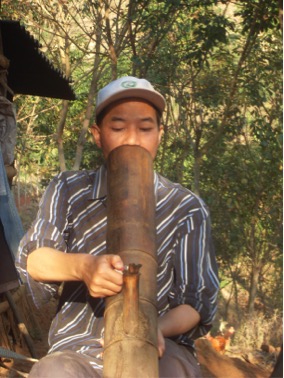 The most memorable experiences I have had in China were with the friends I made teaching English, traveling, and working as a cultural liaison. There have been countless memorable characters I have met over the years during my travels and work. Many of them have something funny or interesting to say. The people you meet in China will likely be the most memorable part of your experience.
Final China Tip
No matter where you go in China, keep an open mind and embrace the flow.