This is a guest post by David Smith, a world traveler with experience in China's manufacturing industry.
One reason that many people move to China is for the market and employment opportunities. A big part of the reason many expats come to China is for the chance of working in China for a higher salary. However, finding work can be a difficult task – especially if you are new to the country. Luckily, though, there are agencies out there that can help you find employment. These employment agencies, though, aren't all necessarily made equal. So, to help you out, today we are going to look at the 5 best employment agencies in China.
What Is an Employment Agency?
The first thing you need to know about the companies that we are looking at today is that they are employment agencies not recruitment agencies. You might see these phrases used interchangeably but they are different by definition.
A recruitment agency is an agency that is focused on matching employers with vacancies to those looking for work. However, the agency does not guarantee the job to the potential employee. Rather, their job is to match up potential employees with employers so that the employer can ultimately do the hiring.
So, what's the difference between this and an employment agency? Unlike recruitment agencies, these agencies are actually hired out to find and hire employees for a firm. Many times, this includes the firm paying the employment agency for your work and, in turn, the employment agency paying you. If you've ever worked for a temp agency, for example, you have worked with an employment agency.
What you will want to keep in mind, though, is that these terms aren't exclusive to one another. Some companies offer both recruitment and employment. So, when you are looking for work, it is good to keep an open mind to both the title recruitment and employment.
It is important to remember that by working with an employment agency, you understand that you might not get a job right away. It may take a little bit of time to find a position that suits your skills. However, as soon as they find a position that matches your skills, you will be assigned to that position. Once the assignment is over, you can return to the agency's job pool and wait for another assignment.
1. Talent Spot
The first employment agency on our list is Talent Spot. This agency is technically headquartered in Shanghai, China but since 2009, it has opened branch offices all over China including locations in Shanghai, Beijing, Suzhou, Chengdu, Guangzhou, Shenzhen, Nanchang, Tianjin, Shenyang, and Xi'an. This makes it perfect for many locations throughout China, including some major cities.
Talent Spot is an HR agency that offers a variety of services to the firms and individuals that they work with. This includes temporary staffing, permanent staffing, executive search, RPO, on-site managed recruitment, payroll services, business process outsourcing, as well as company registration and legal counseling.
This being said, they encourage their teams to go above and beyond in their jobs. This means thinking outside the box for solutions to HR problems and being willing to go the extra mile for the firm you are working for.
2. China Executive Group
One of the first things that the China Executive Group points out is that they have grown to the heights they have because they recruit and place the best individuals for the job. This growth has paid off and now the China Executive Group has branches located in Hong Kong, Shanghai, Beijing, Chengdu, Shenzhen, Dalian, Chongqing, and Guangzhou. Much like Top Talent, this makes it a great agency as their services can be accessed throughout China.
3. Monroe Consulting Group
Headquartered in Shanghai, the next agency on our list is the Monroe Consulting Group. Unfortunately, this group only has one branch in China. However, it is redeemed by the fact that, unlike many agencies, it covers many different fields including consumer goods, health, industrial, professional, and technology industries. They promise not only to find you a job that pays but to find you a job that you love as well.
4. Morgan Philips Executive Search
Next up on our list is the Morgan Philips Executive Search. This company has an international holding but it serves mainland China through their Beijing, Guangzhou, and Shanghai branch offices. The term "executive search" refers to the method they use to assess the talent that comes their way. They then use this method to ensure that you are paired with a company that works for you.
5. MTA Network
Finally, we have the MTA Network. This company is located in Qingdao, China and they are, of course, dedicated to helping you find the right position to suit your needs whether that be an internship, a full time job, or even teaching opportunities. What really sets this company apart, though, is the fact that they also help to connect individuals with Chinese Visa services, a China Homestay program, Chinese classes, and other study programs in China.
About the Author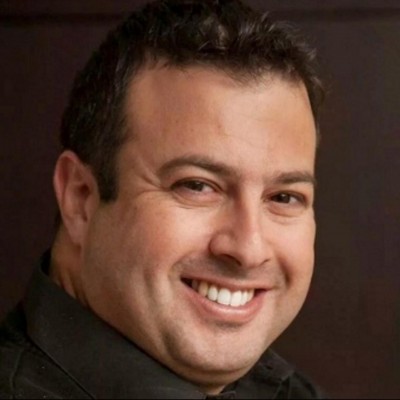 "David Smith is a blogger and world traveler, with experience in China's manufacturing industry, as well as social media marketing in his hometown of Los Angeles, California. When not staring at a computer screen, David is an avid badminton player and photographer of natural landscapes."