Every year, around the first of June, one of the world's largest computer and technology expos is held in Taipei: Computex. Vendors come from all over the world, and many of the major companies in the PC hardware space are present: ASUS, MSI, Gigabyte, ASRock, Acer, Microsoft, Cooler Master, Corsair, and G.Skill. Akasa had been in attendance for many years. The expo was set to begin the day after my return from Hong Kong, where I had acquired my long-coveted work visa.
Yitsen had arranged my return flight to coincide with that of an Akasa UK colleague, Ivan. I had spoken with Ivan on the phone several times before, so it was great to finally meet him in person on the plane. His role at Akasa was technical support, but he also helped check my copywriting and product videos, since he had greater product knowledge than I did. It was his first time traveling to Taipei, where he would help out at the booth by answering questions and learning what he could.
Computex is held at Nangang Exhibition Center, at the far eastern edge of Taipei. It is a gigantic facility spanning two buildings, each with multiple floors. From where I lived in Xinzhuang, to get to the expo, you had to take the subway across basically all of Taipei from west to east, a journey of about one hour.
UK Colleagues
Two members of the sales team from the UK flew in to man the booth, where they connected with customers new and old in person. Kate, who was originally from Poland, handled one of Akasa's biggest customers, the German PC parts retailer Case King. She was outgoing and chatty. A former Russian language teacher, Kate later worked at a fast food restaurant. While ordering food one day, Yitsen had met her and offered her a sales job at Akasa.
The sales manager, Alex, was a jovial man, funny, and had a great British accent. He knew everything there was to know about Akasa's many fanless cases and had one of the sharpest wits I had ever come across. Below is a video of him introducing said cases.
The following is a video giving a quick look at Computex and some of Akasa's products.
Exploring Computex
Computex lasted a week, so there was plenty of time to walk around and check out the other booths and products. The four biggest vendors were ASUS, MSI, ASRock, and Gigabyte, all Taiwanese motherboard manufacturers. ASUS had two large booths, one for normal ASUS computers, and one for their gaming hardware line, ROG (Republic of Gamers). At the ROG booth, people could play PC games on various setups. The main difference between a gaming PC and a normal PC is the presence of a separate graphics card in the gaming PC.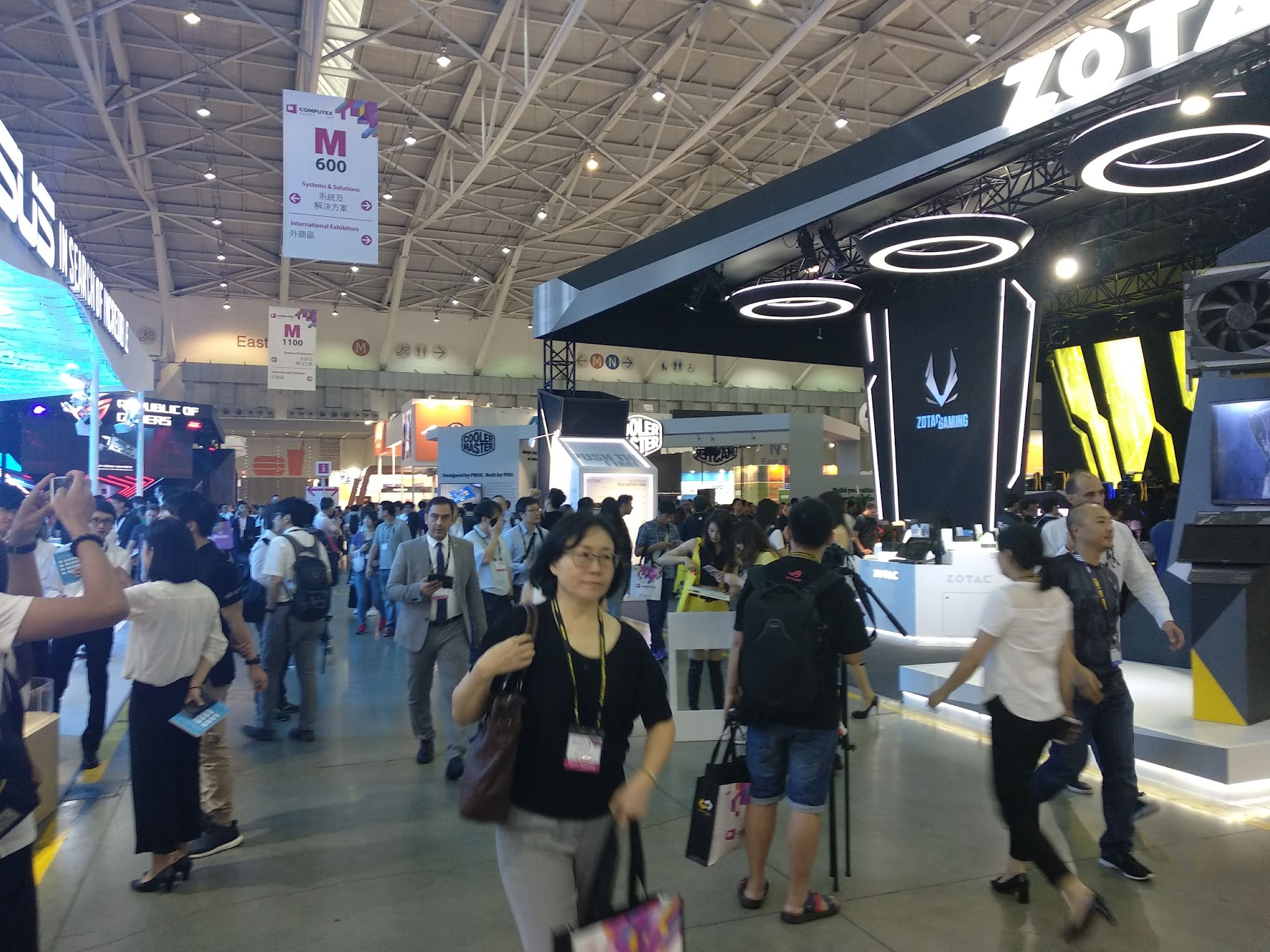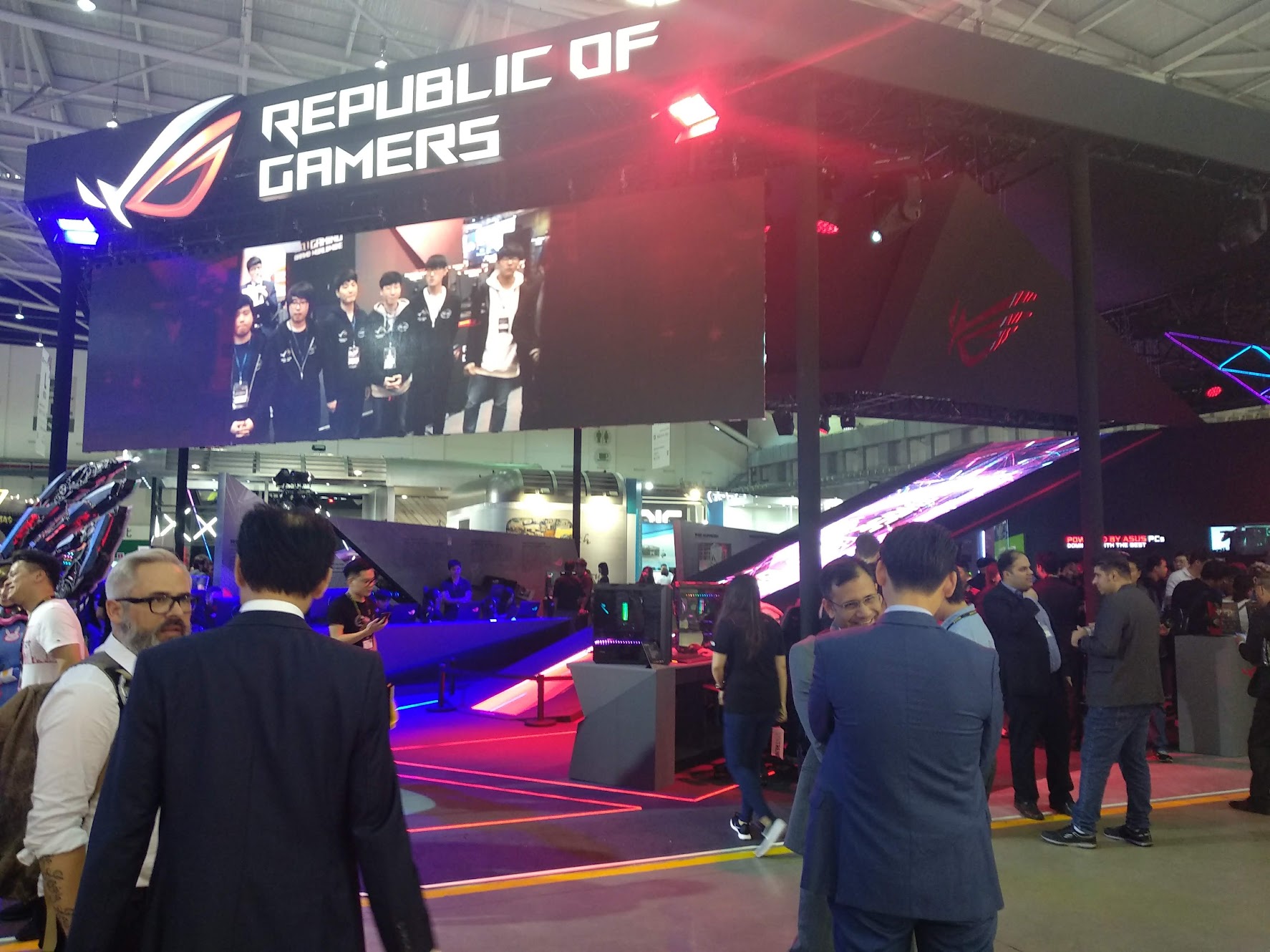 Many vendors had typical looking PC setups on display, but there was also a large array of eye-dazzling, souped-up PCs. For the most part, PCs are built inside of a case concealing the inner components. Out of sight, out of mind—most of us never consider what the inside of a PC looks like. However, many vendors at Computex show off the guts of their PCs by using clear acrylic for the case allowing you to see the exposed customizations within. Such customizations included colored lighting effects known as RGB (red green blue) and water cooler piping transporting coolant throughout the PC. My boss David once told me that these customizations are a way for the owner to express themselves through their PC.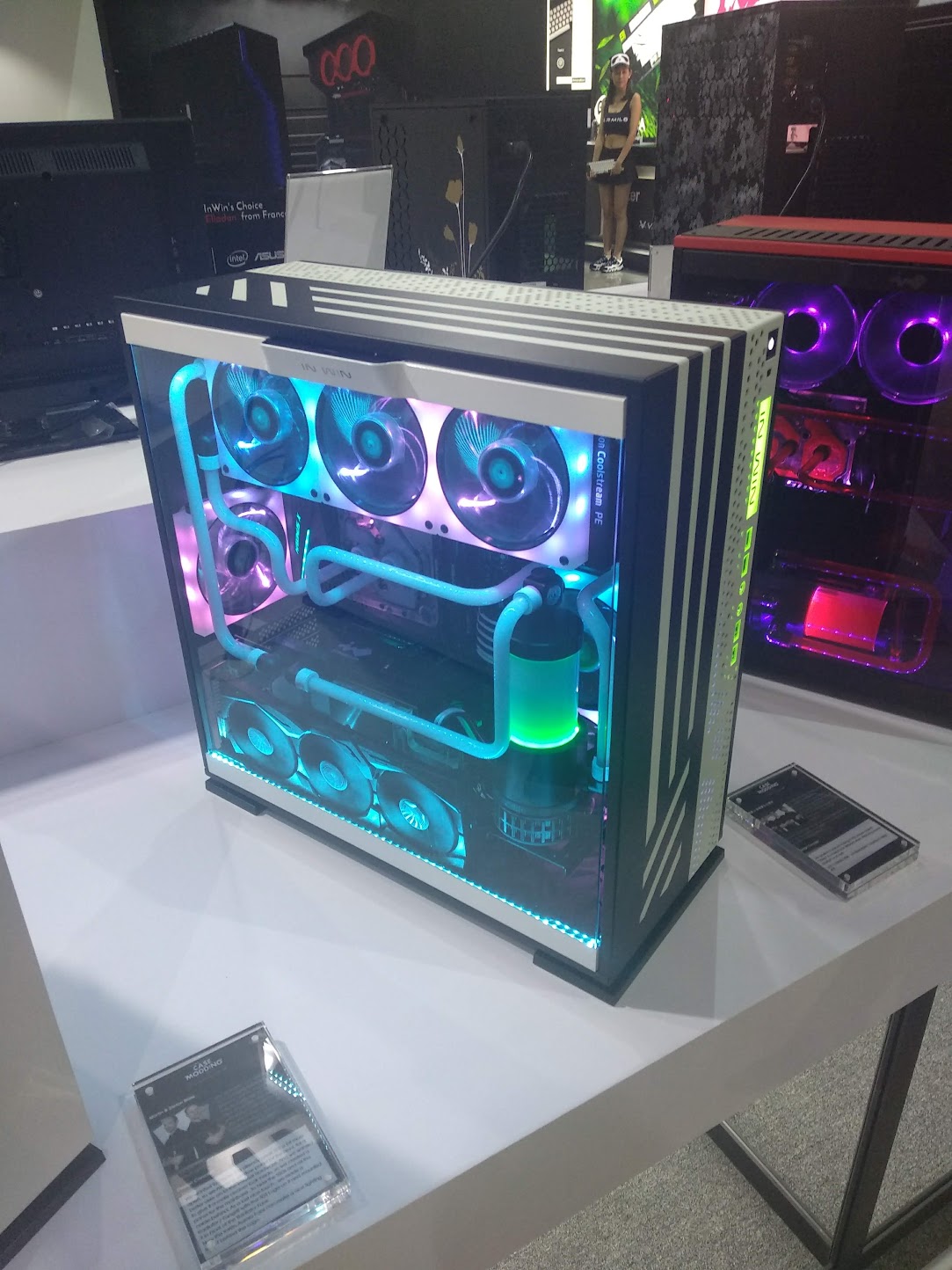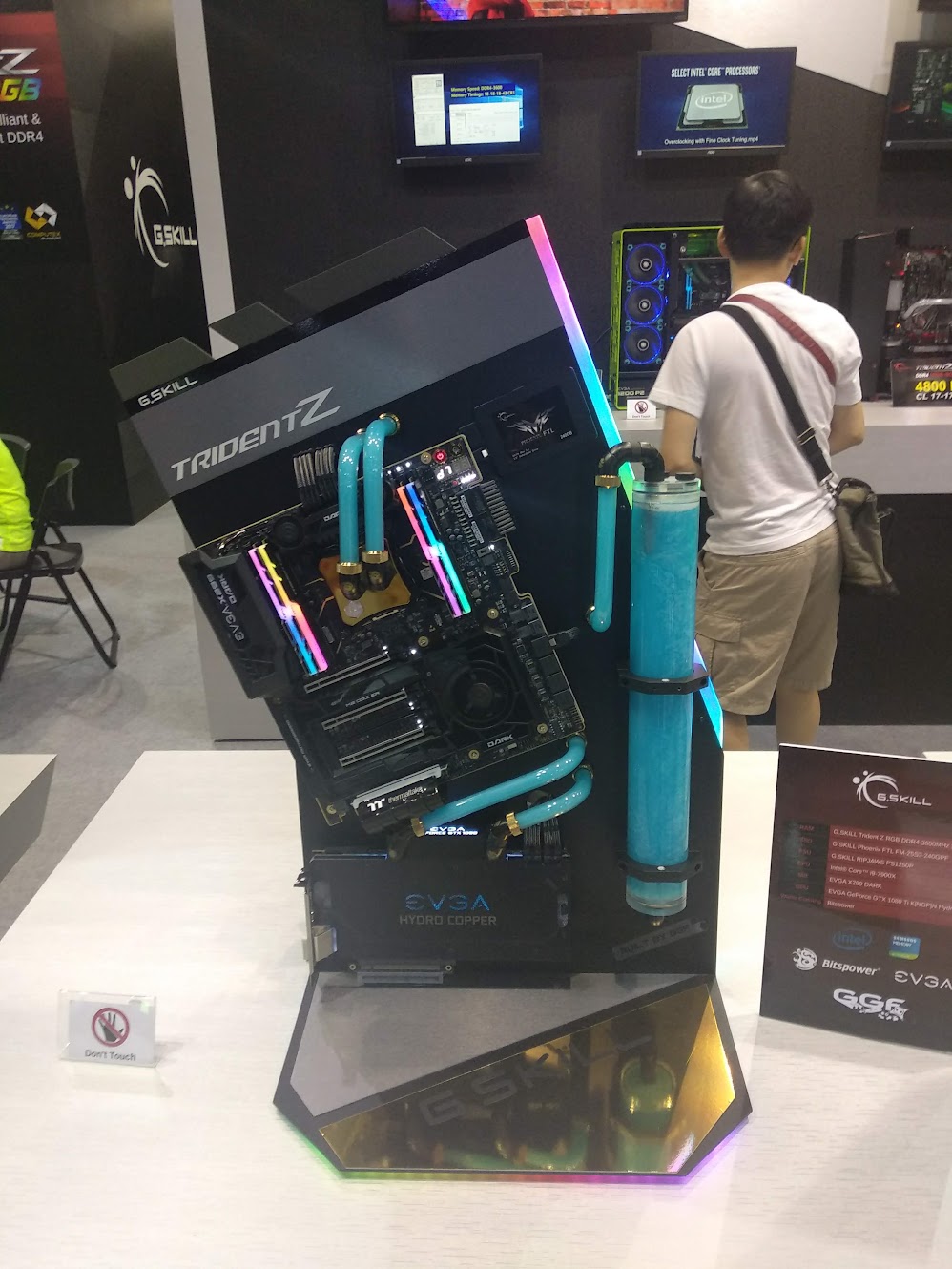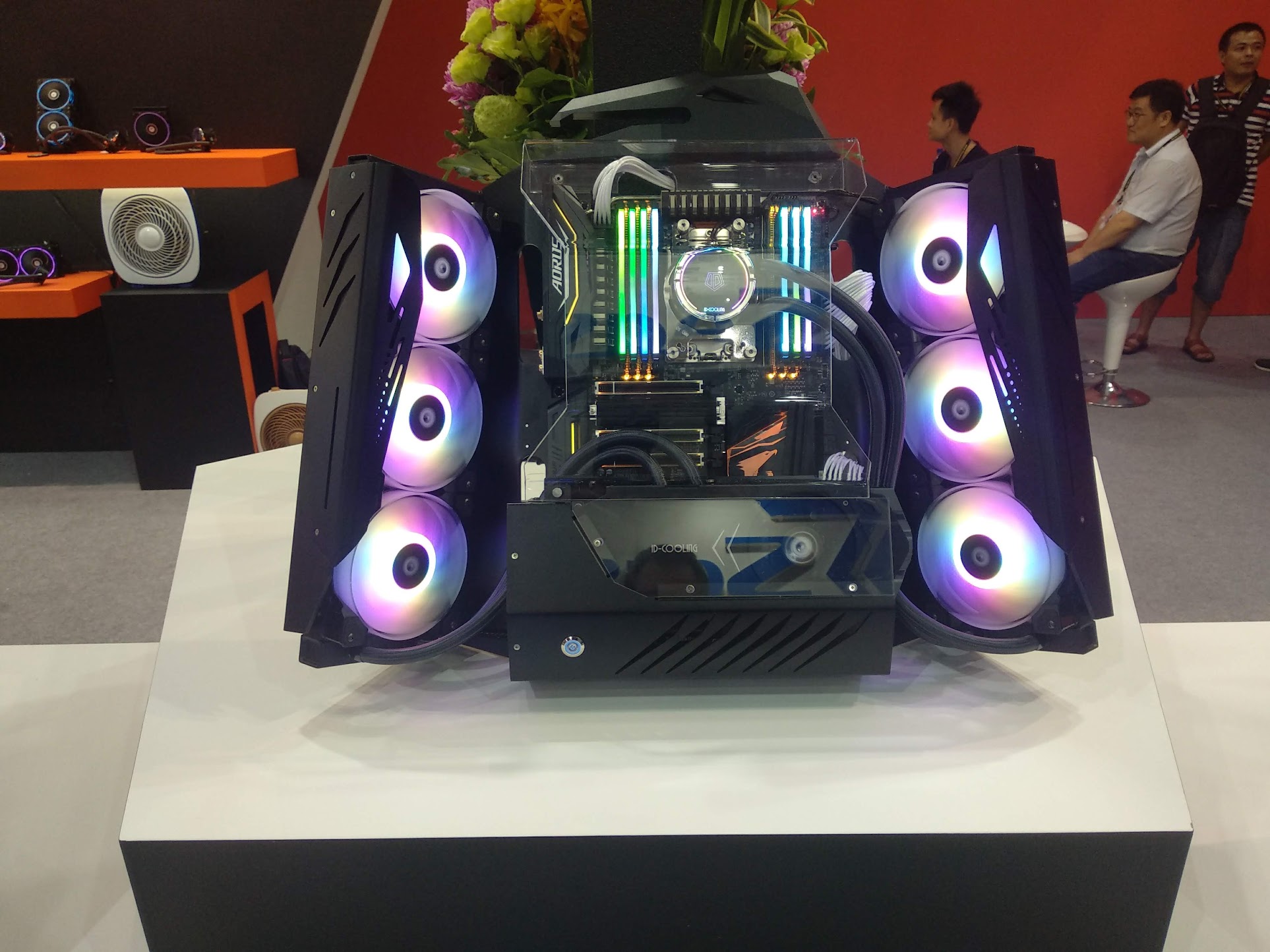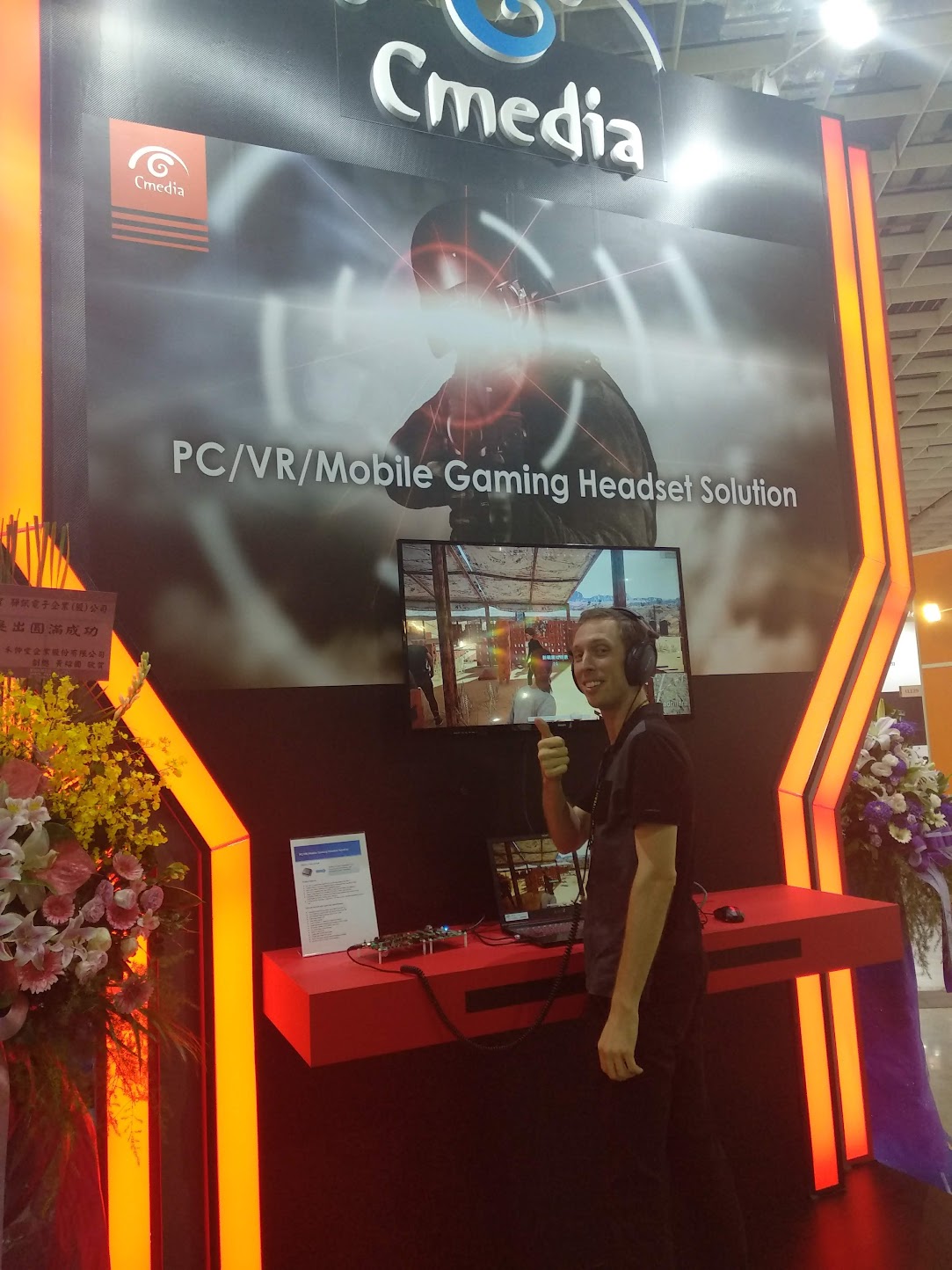 Customer approved
There were also competitions to see who could increase the computer clock rate past the manufacturer's recommended rate, a pastime known as overclocking. In some cases, liquid nitrogen is used to cool the CPU. Below is a video containing the highlights of an overclocking competition.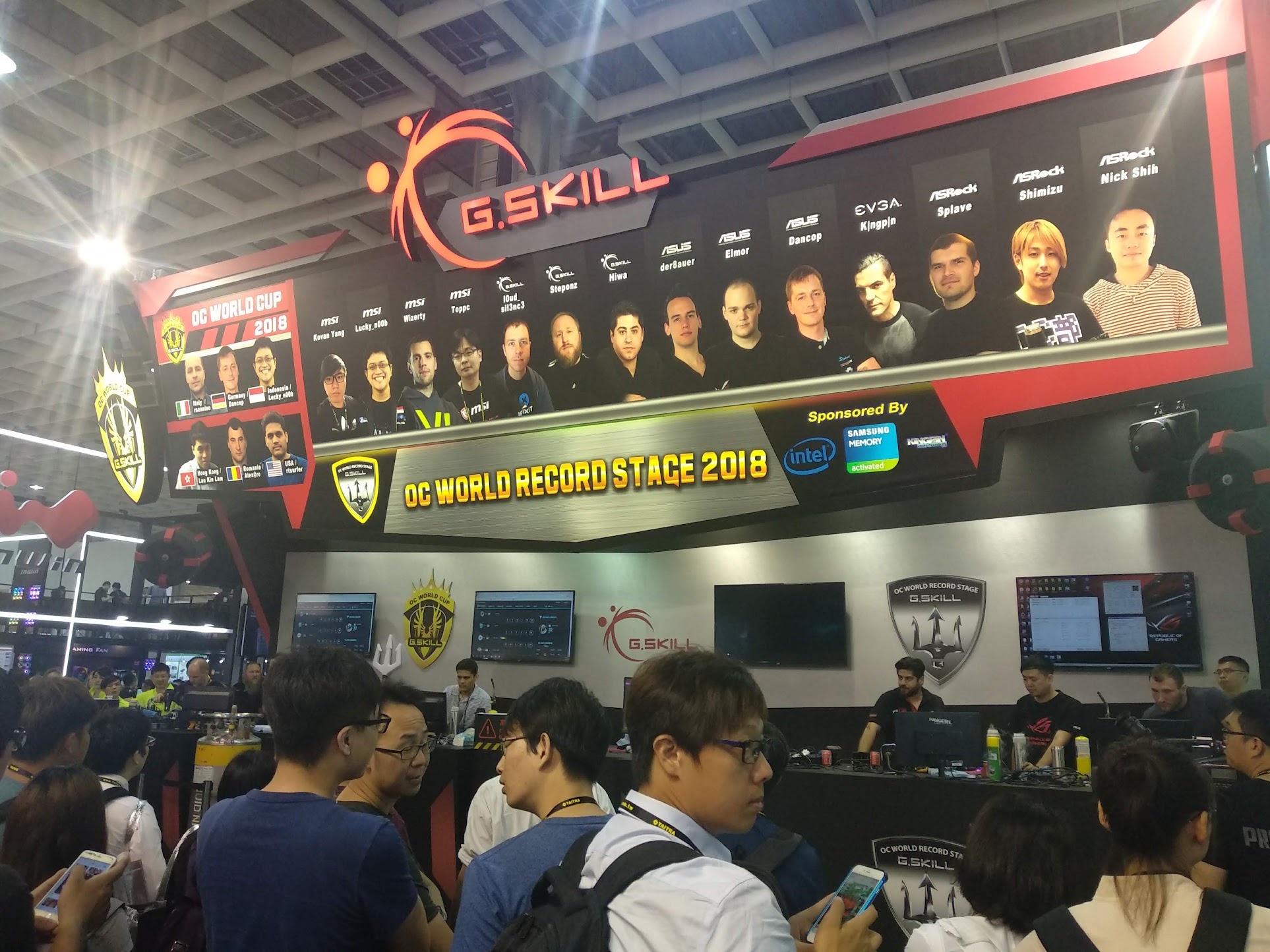 Overclocking stage
Wandering around the expo, eventually you find yourself in the section filled with suppliers from China. As a white guy, walking between the rows of booths you are bound to attract sales staff wanting to sell you their products and forcing their name cards upon you. Some of Akasa's products looked very similar to the products offered by these suppliers… It was fun talking with all the sales reps and practicing my Chinese. I exchanged business cards with these folks and received several emails from these people months after Computex.
Many popular social media influencers also flew in for the event and could be seen around the expo with their small film crews, creating content. Many of these influencers have YouTube channels where they discuss how to build better PCs and rate the various builds and components on the market. The most famous influencer is Linus of Linus Tech Tips (video below), which has nearly 15 million subscribers.
At one point, I bumped into my favorite influencer, Bitwit (videos below).Many of his videos begin with him doing a short sketch, which I really appreciate. I told him I liked his videos and he said he wished his wife would like them too, lol.
Exploring Taipei with Ivan
Ivan was very nice and a world traveler, so we got along well. In the evenings, we hit up some of the Taipei's main attractions. First on our list was Taipei 101, which was once the tallest building in the world. We took the elevator to the the 89th floor viewing deck for some spectacular views of the city. Afterwards, we made our way to a Japanese pub for some yakitori (grilled chicken skewers) and brews.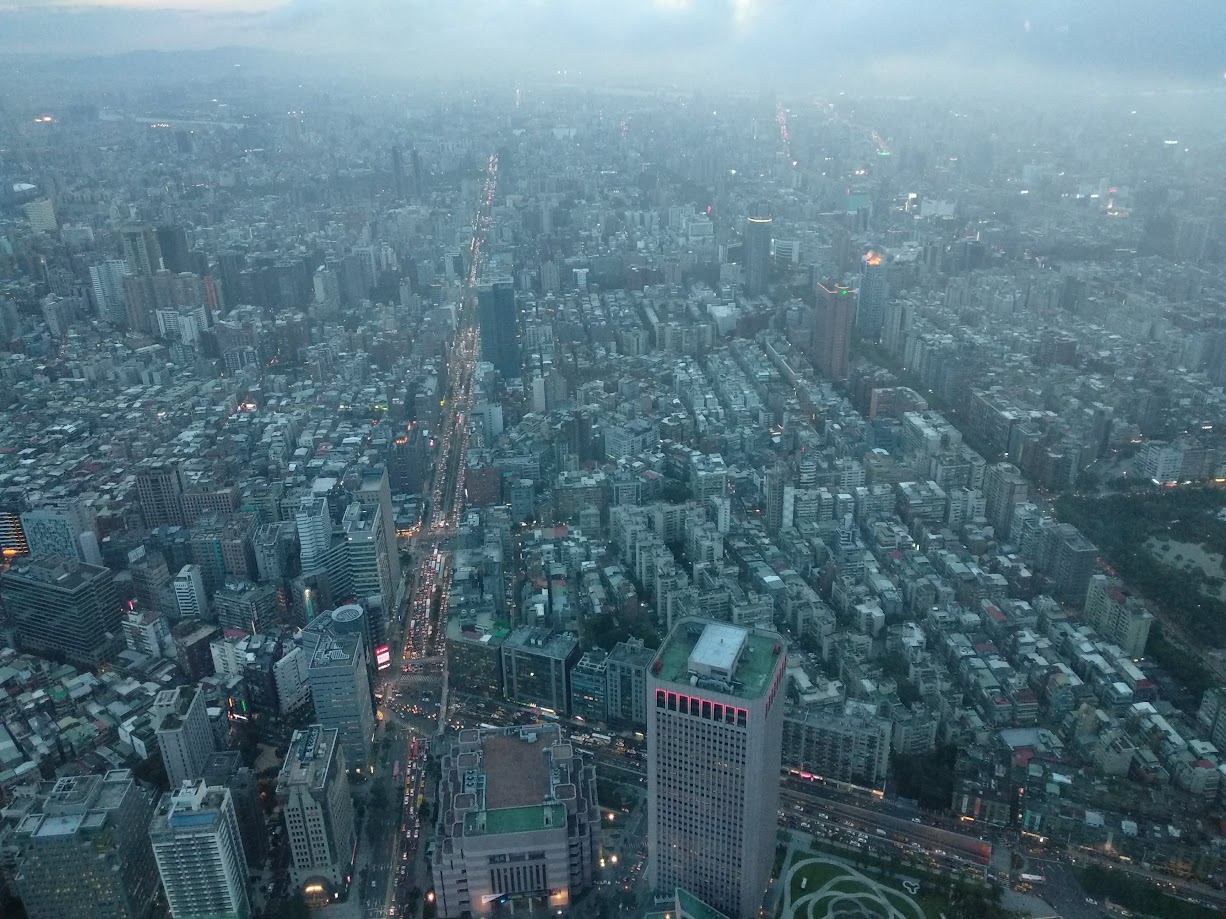 Taipei from above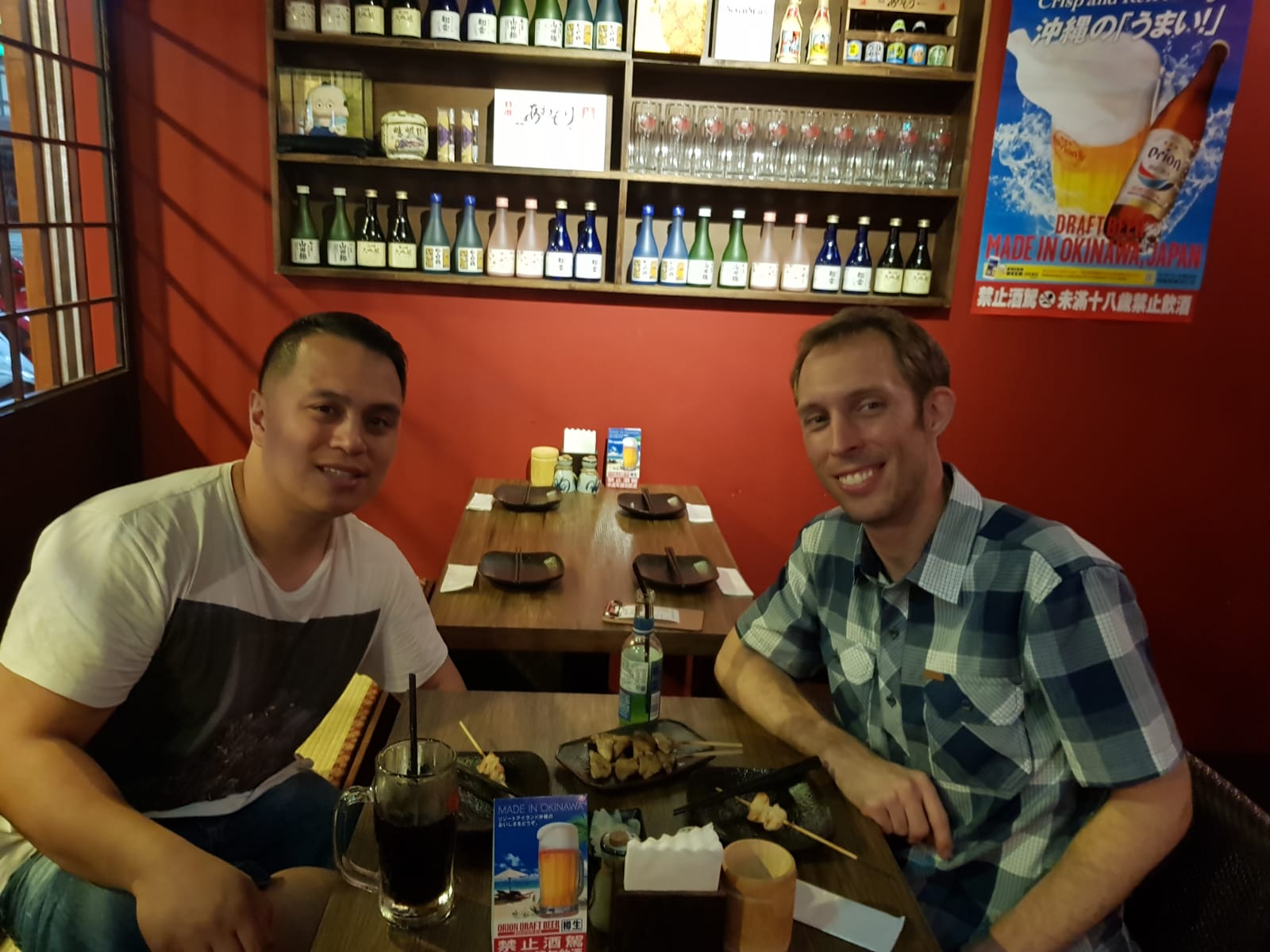 Ivan and I at a Japanese joint
The next night, we visited Taipei National Museum and Beitou thermal springs. I had been to Taipei National Museum once before already, but there was so much to see there that it didn't matter. One could visit ten times and still find more to see and learn. Beitou is one of my favorite neighborhoods in Taipei. It is home to many hotels with hot springs and has a Japanese anime-like vibe.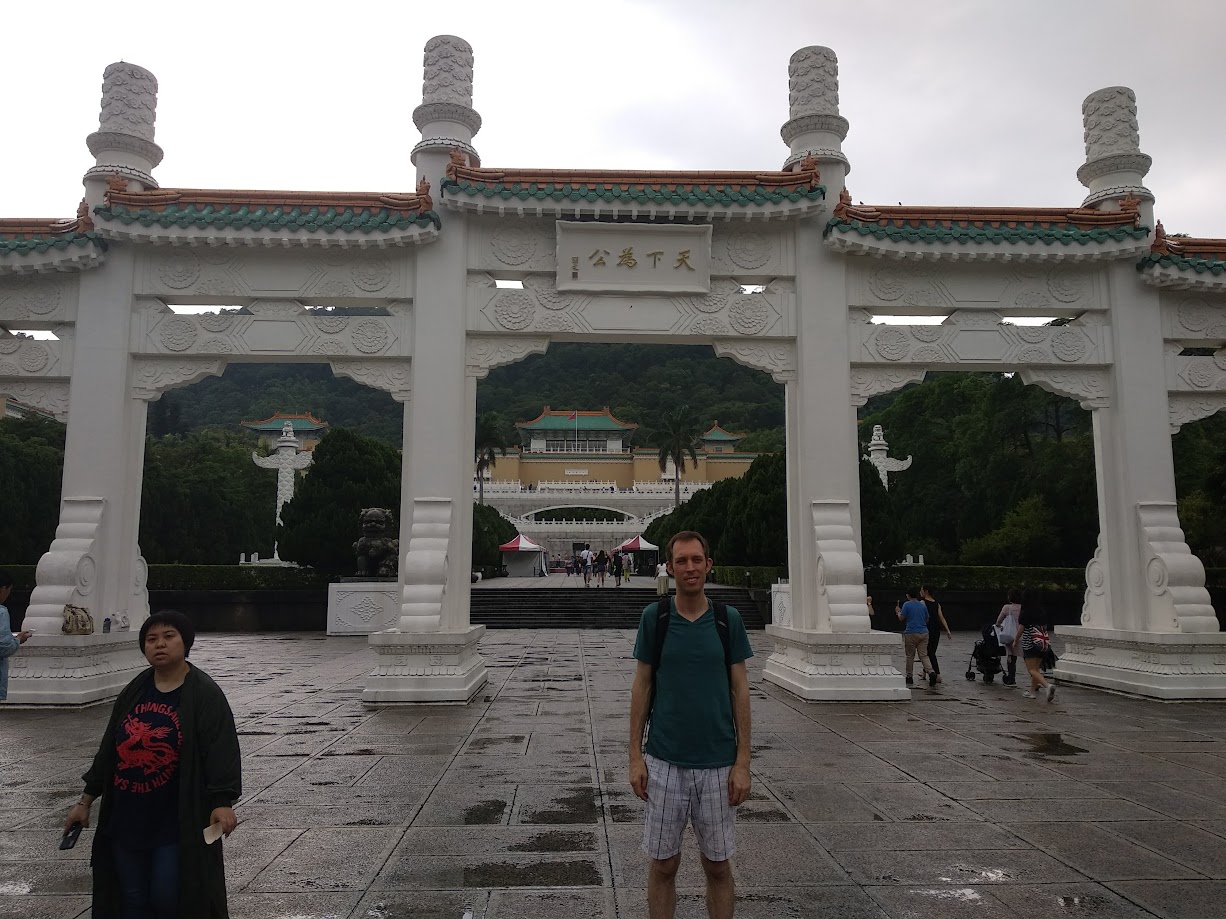 Taipei National Museum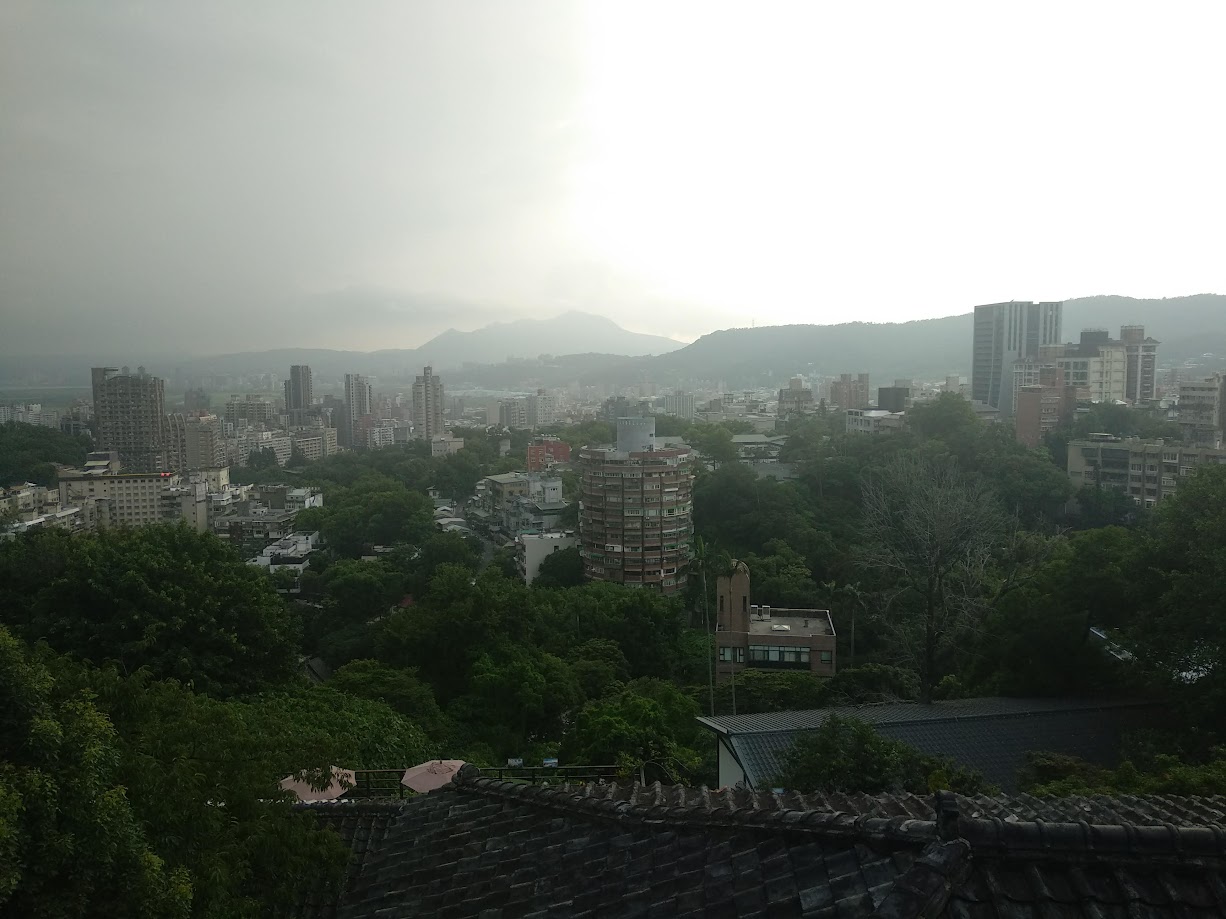 Beitou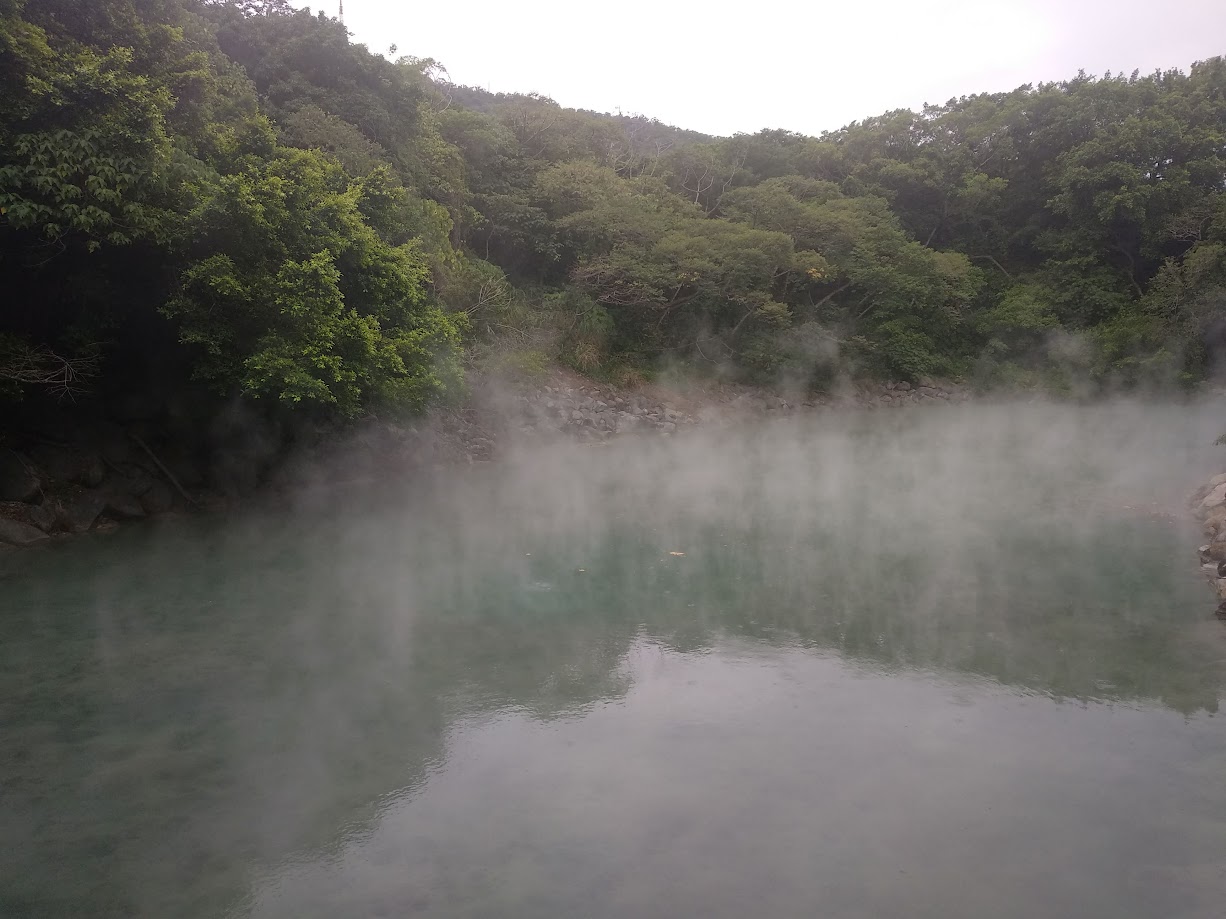 Hot spring
Final Thoughts
The energy at Computex was superb. Although I had never really considered myself a tech guy, it was easy to get caught up in all the excitement. While I wasn't as pumped about the new processors announced this year, I found the experience an enjoyable one. I also loved meeting the rest of the Akasa team from the UK office. They are a fun group.