I had originally come to Taiwan for the job opportunity with Hwadzan, but of course I also wanted to do some exploring and traveling on my own. In between finishing the Shuangxi Temple video and waiting to hear about next steps re: the Hwadzan video production job, I explored Taipei and Hualian, a beautiful seaside city along Taiwan's east coast.
Taipei and New Taipei City
Sanchong District
My would-be boss at Hwadzan was kind enough to let me stay at his empty apartment for over a month while I edited video. His apartment was located in Sanchong (三重), an urban district of New Taipei City. New Taipei City is a special municipality that surrounds Taipei. Sanchong reminded me of Mong Kok, an urban area of Hong Kong with 340,000 people per square mile—lots of apartment buildings pushed really close together, with stalls and cheap eateries lining the narrow lanes.
One of my favorite things to do at night after a day of video editing was to visit the Sanhe night market in Sanchong and go for a walk along the Tamshui river. A night market is a street market that operates at night; vendors sell food and various other goods from clothing to smartphone cases. Some of my favorite night market snacks were egg tart and crème brûlée.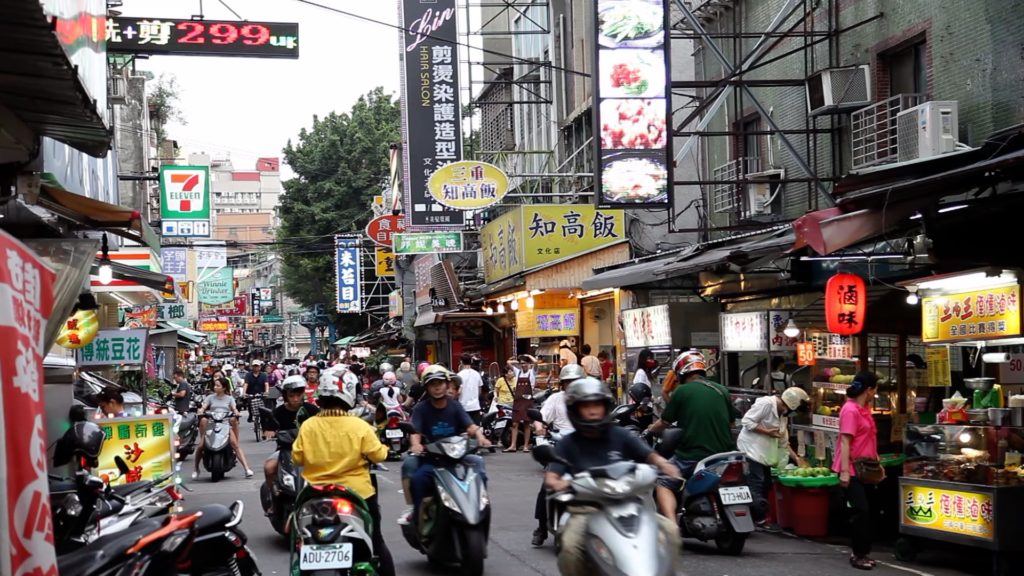 Sanchong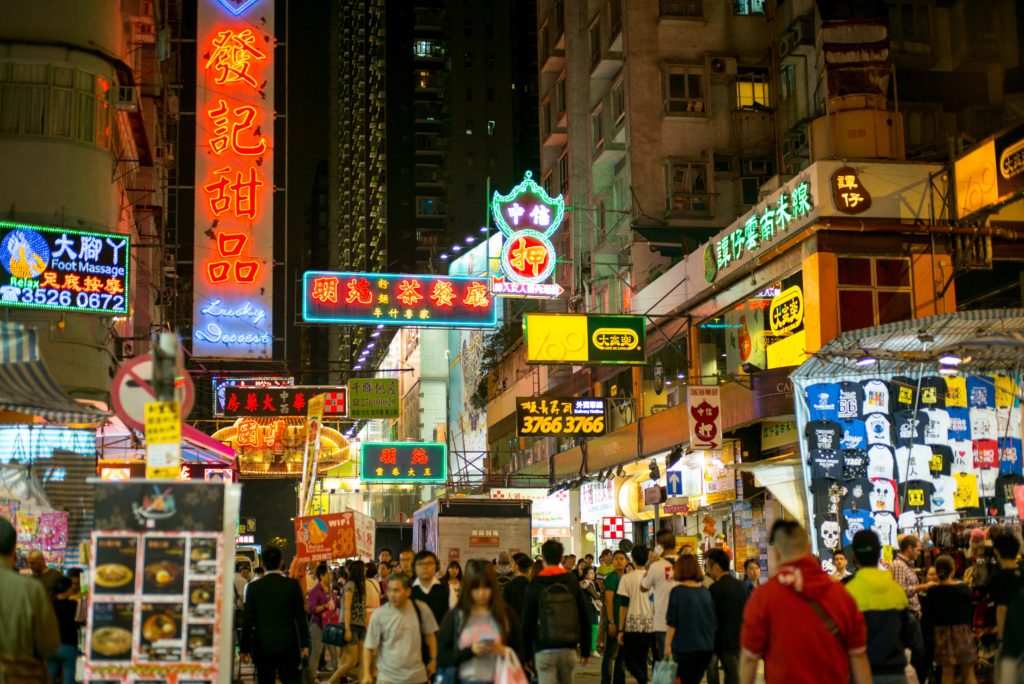 Mongkok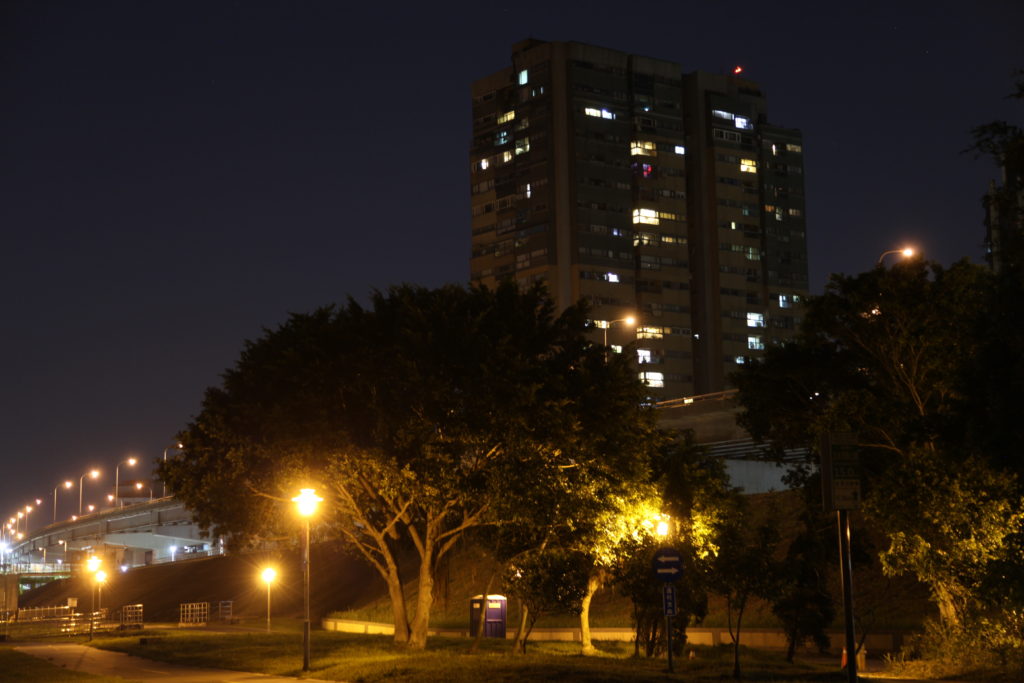 Sanchong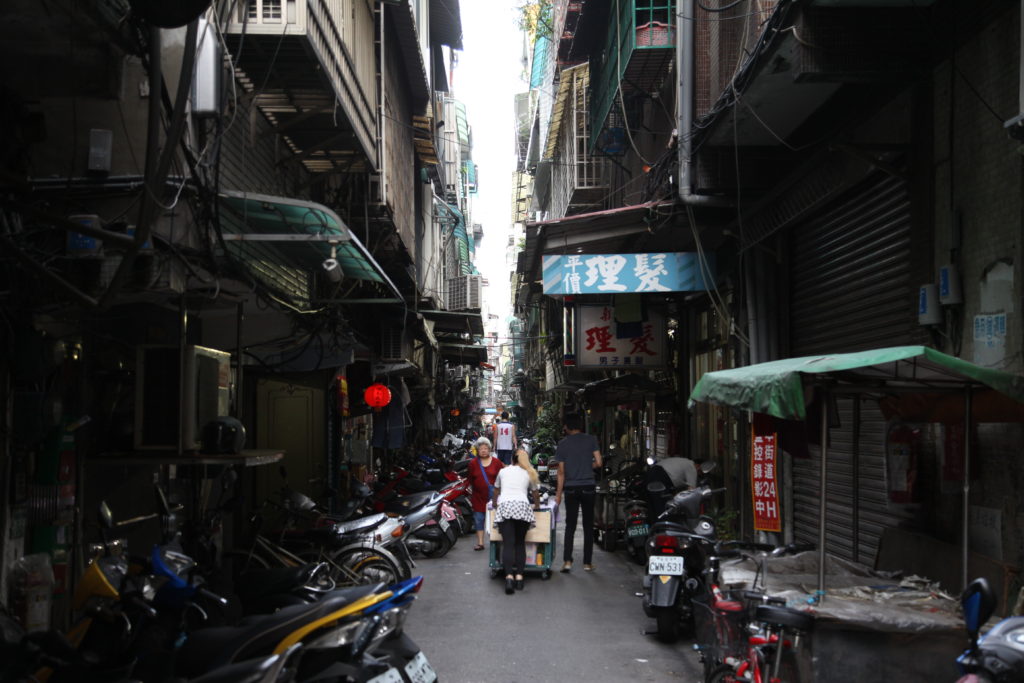 Sanchong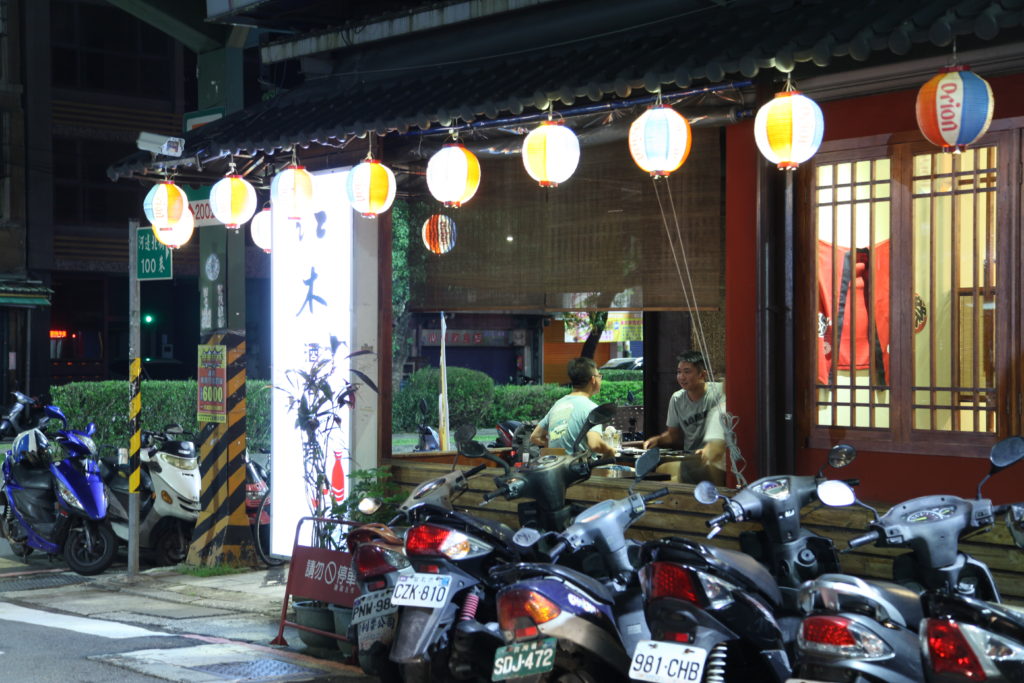 Sanchong
Beitou District
While not editing video I took the time to explore Taipei. The subway system in Taipei is top-notch and so it was easy to get anywhere I could point to on Google Maps.
Beitou is a mountainous district of Taipei known for its hot springs. Here one can find hundreds of hotels climbing up towards the peak of Yangming mountain, a dormant volcano. Nearly all of these hotels tout hot springs and I can say from experience that they are quite refreshing. The library in Beitou is beautiful, well-used, and quiet—a perfect place to study or read.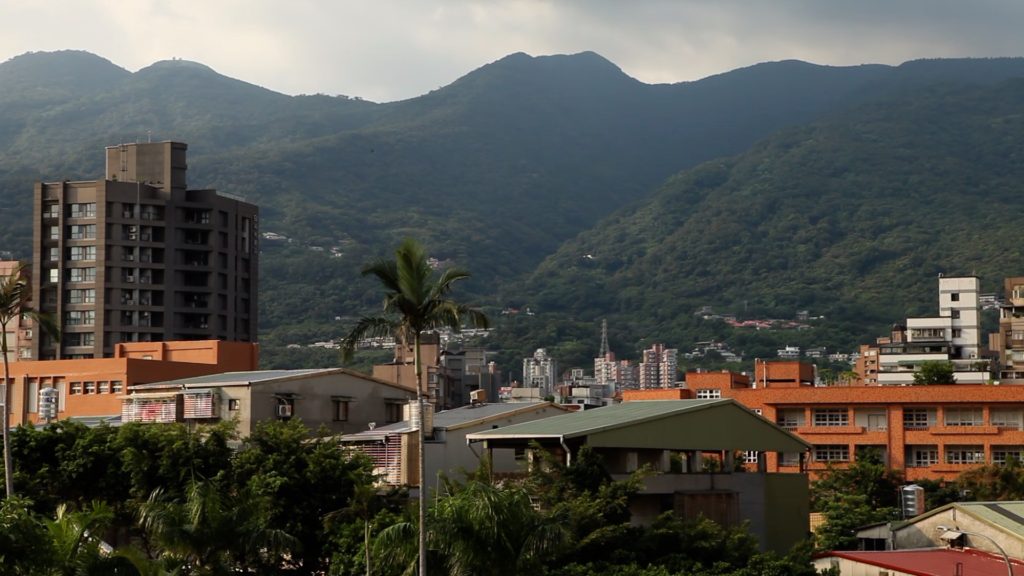 Beitou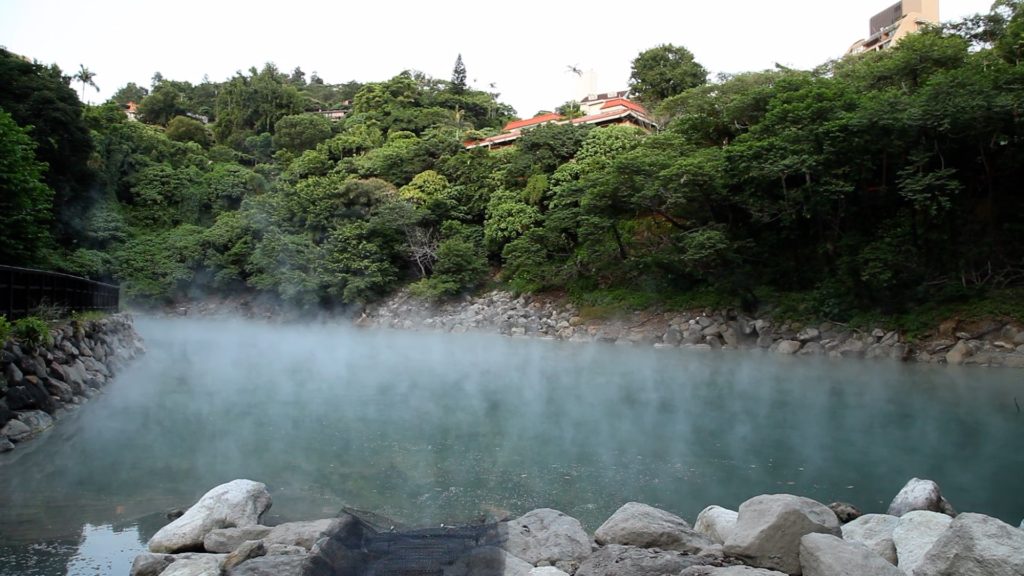 Beitou Hot Springs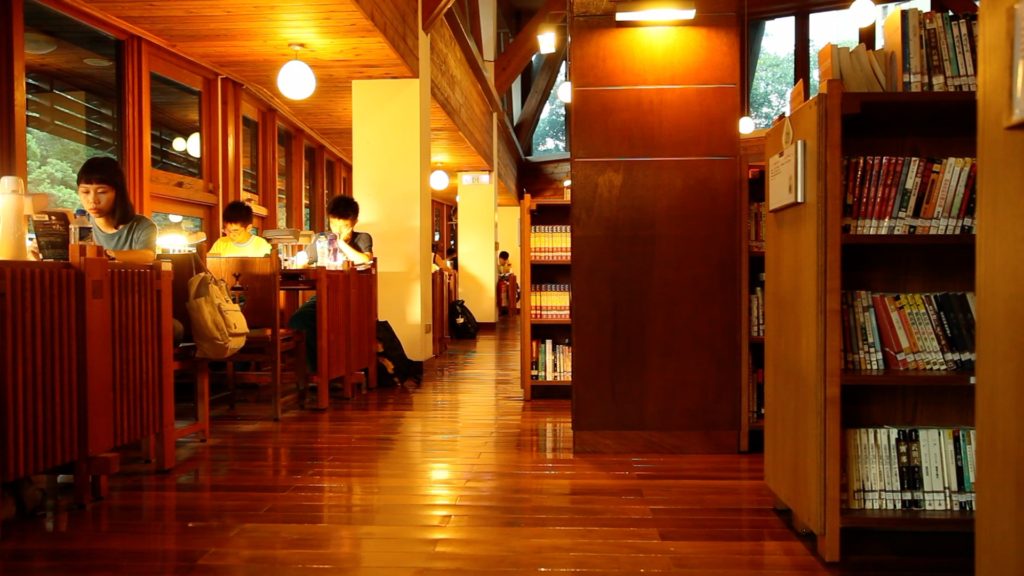 Beitou Library
Shilin District
To the south of Beitou is Shilin district, which is probably known mostly for its night market, a maze of streets teeming with humanity in search of delectable bubble tea and good breaded chicken (I myself really love a cool mango milk). Also within Shilin district is the National Palace Museum, which boasts one of the largest collections of Chinese artifacts.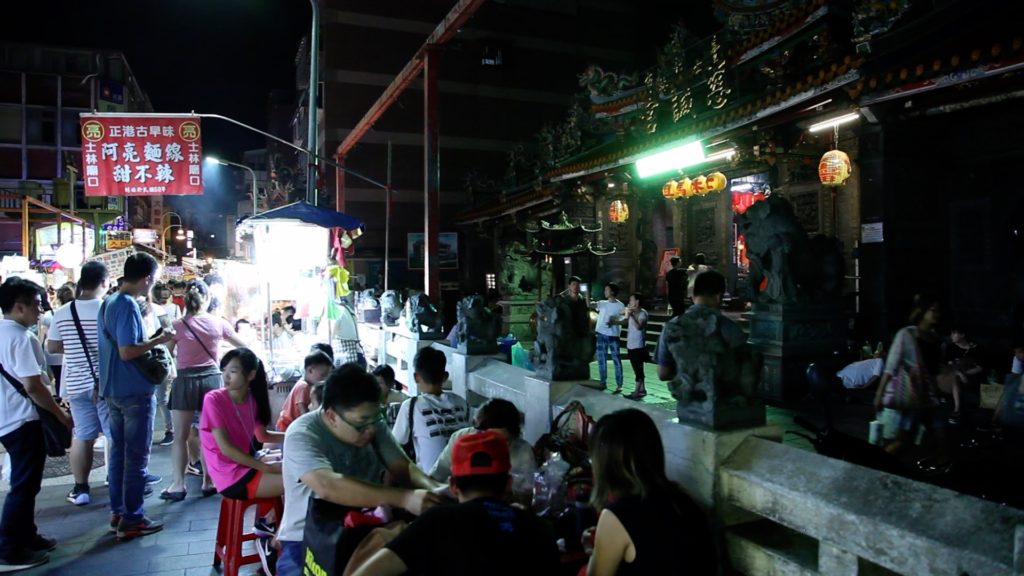 Shilin Night Market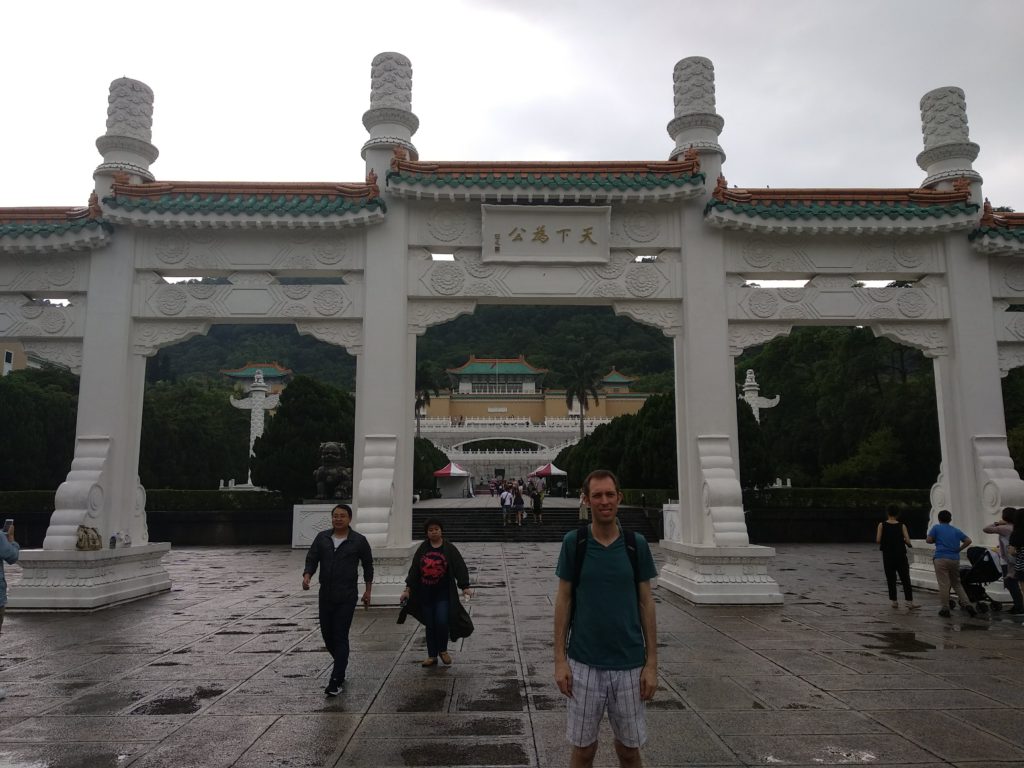 National Palace Museum
Xinyi District
Xinyi district is the financial and cosmopolitan hub of Taipei, it is where the majority of Taipei's skyline is found, including Taipei 101, which was the tallest building upon completion, in 2004, until 2009. There are plenty of restaurants, malls, and movie theaters here. I highly recommend visiting the Eslite bookstore, which also has a large collection of English books. One of the main attractions in Xinyi is Elephant Mountain. It is one of the most popular of Taipei's many hiking trails and affords great views of the skyline.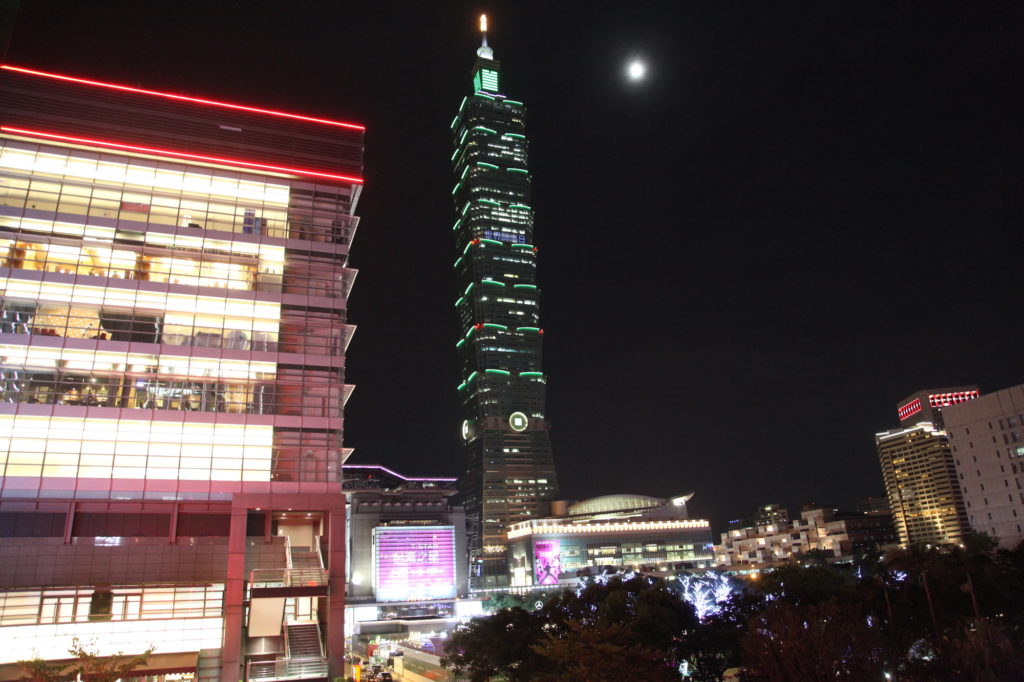 Taipei 101
Zhongzheng District
The most well-known site in Zhongzheng district is the National Chiang Kai-shek Memorial Hall. Chiang Kai-shek was the leader of the Republic of China from 1928 until his death in 1975. Surrounding the memorial hall is a giant square surrounded by parks, concert and performing arts halls, a giant Liberty Square Arch, and the National Central Library.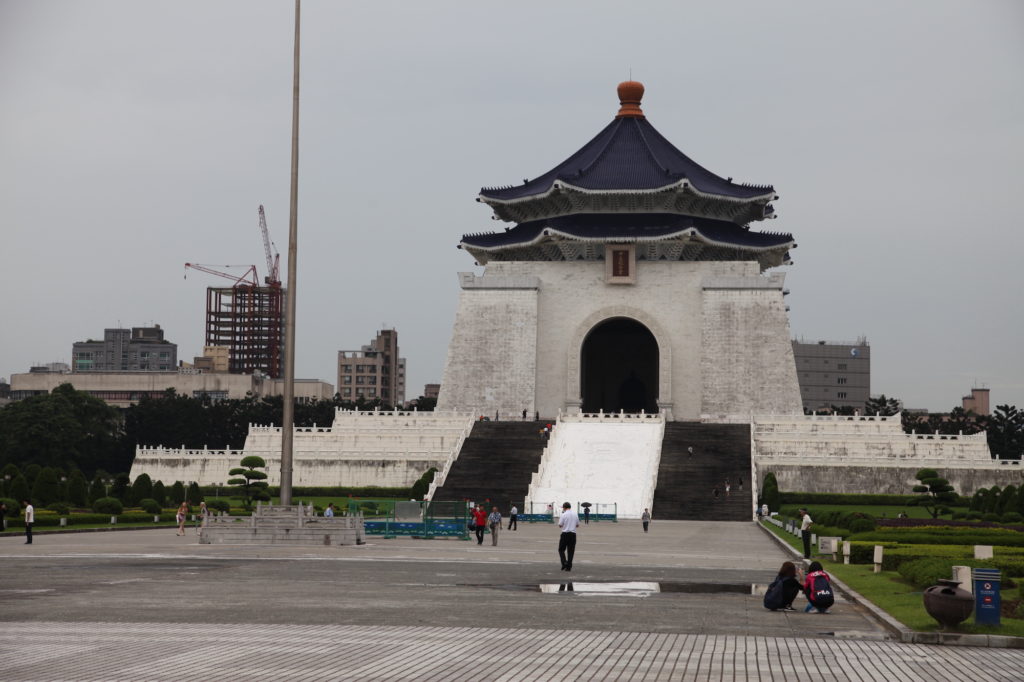 National Chiang Kai-shek Memorial Hall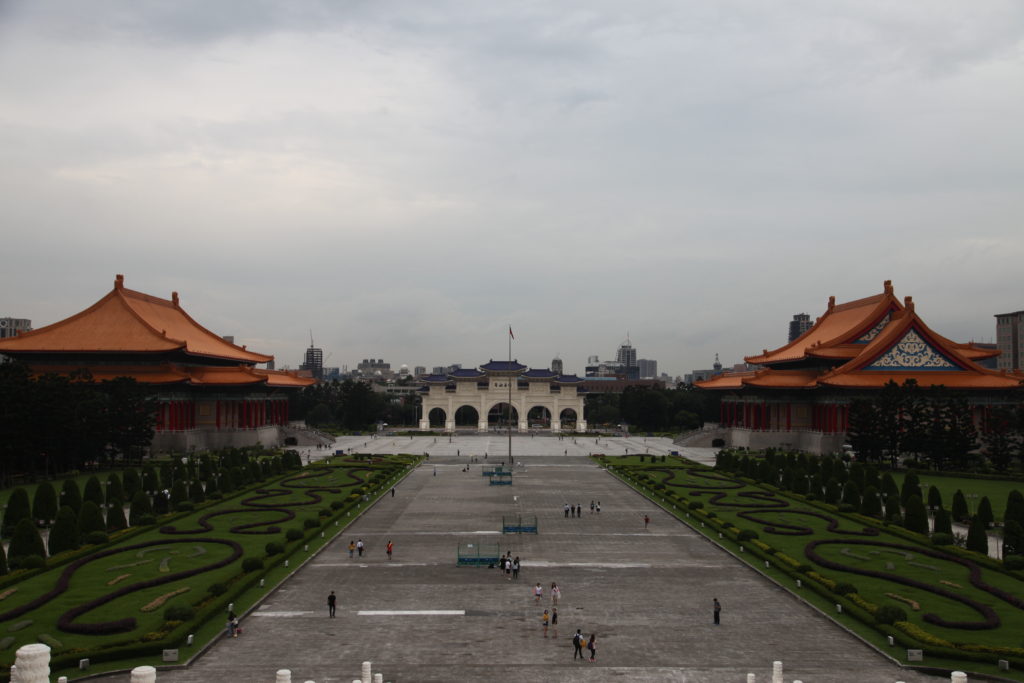 Trip to Hualian
I wasn't sure whether I would be hired by Hwadzan or not and had no idea how much time I would have to explore Taiwan, so I made good use of my time by exploring the area and seeing friends who were also in Taiwan. One of my very first Mandarin teachers, Sabrina, who taught me back when I lived in Zhongshan ten years prior, happened to be back from China visiting her family in Hualian, just a four-hour train ride away from Taipei. I decided to meet her there one day and make a week-long vacation of it.
I met Sabrina and her husband at the Hualian train station and then drove with them to a restaurant to celebrate her father's 80th birthday. There were about twenty people present; after much feasting and merry-making we sang happy birthday and had some birthday cake. In Chinese culture is also common to eat noodles on one's birthday; the long, unbroken noodles represent a long life. At the dinner I met Sabrina's adoptive mother (like a godmother) and for the rest of that day and the next, she took me around Hualian to see the sights and taste the local foods.
Sabrina, one of my first Chinese teachers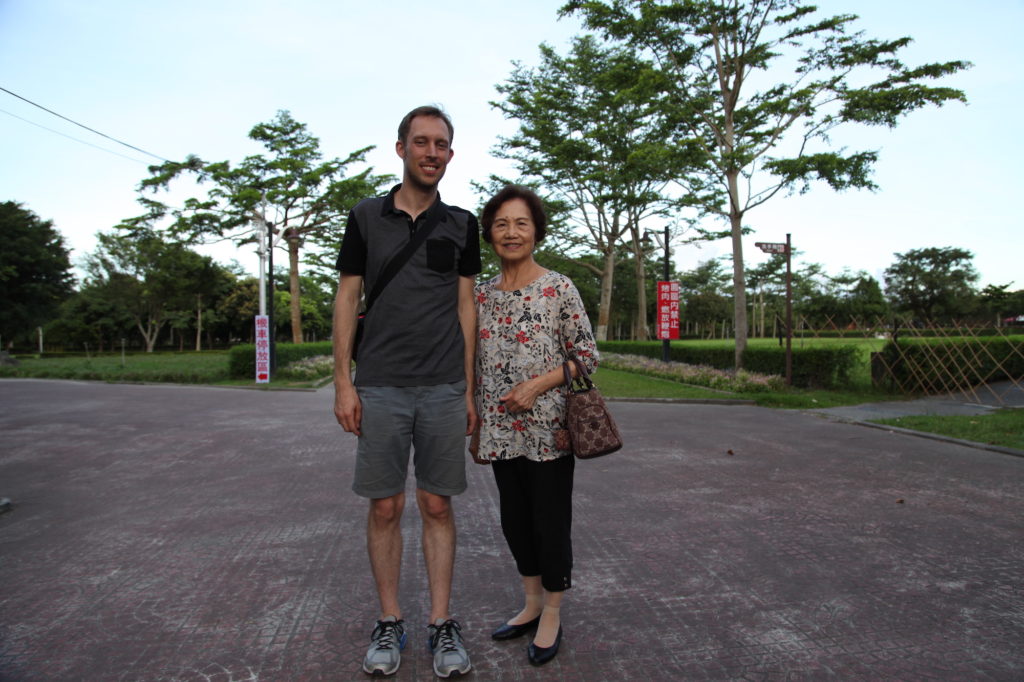 Sabrina's godmother
The first stop was at Liyu lake, an alpine lake and also Taiwan's largest. In the evening we explored Nanbin park along the ocean, sampled the dumplings at a famous dumpling restaurant, and took in the sights and cultural performances at Dongdamen night market. That night I stayed for free in a small dormitory at a Shen An Taoist temple. I was surprised that such a place allowed people and pilgrims to stay for free.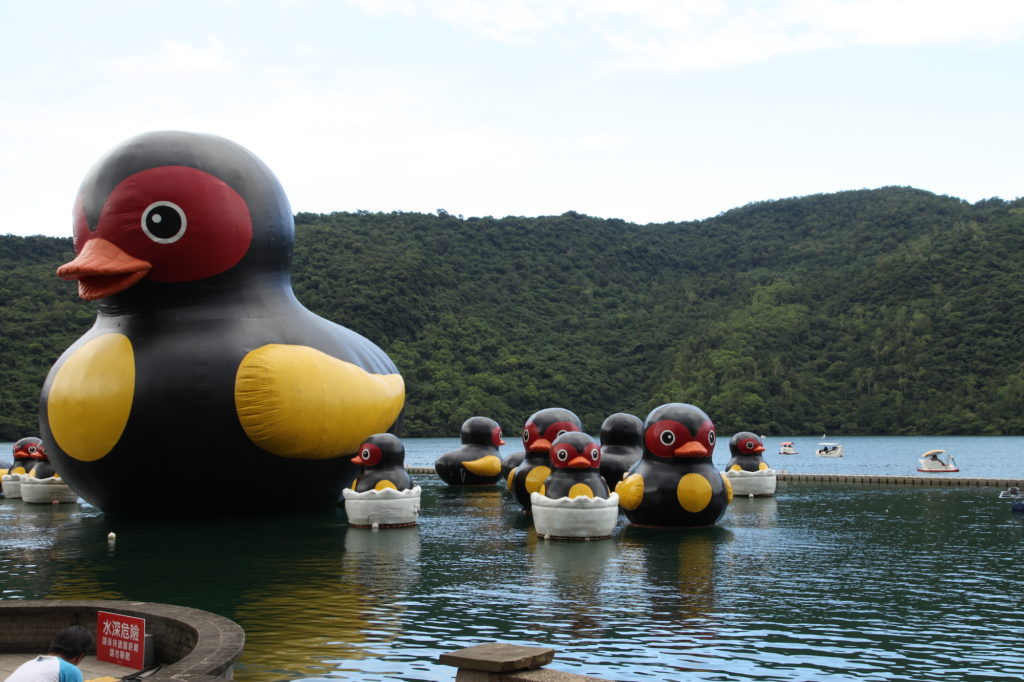 Liyu Lake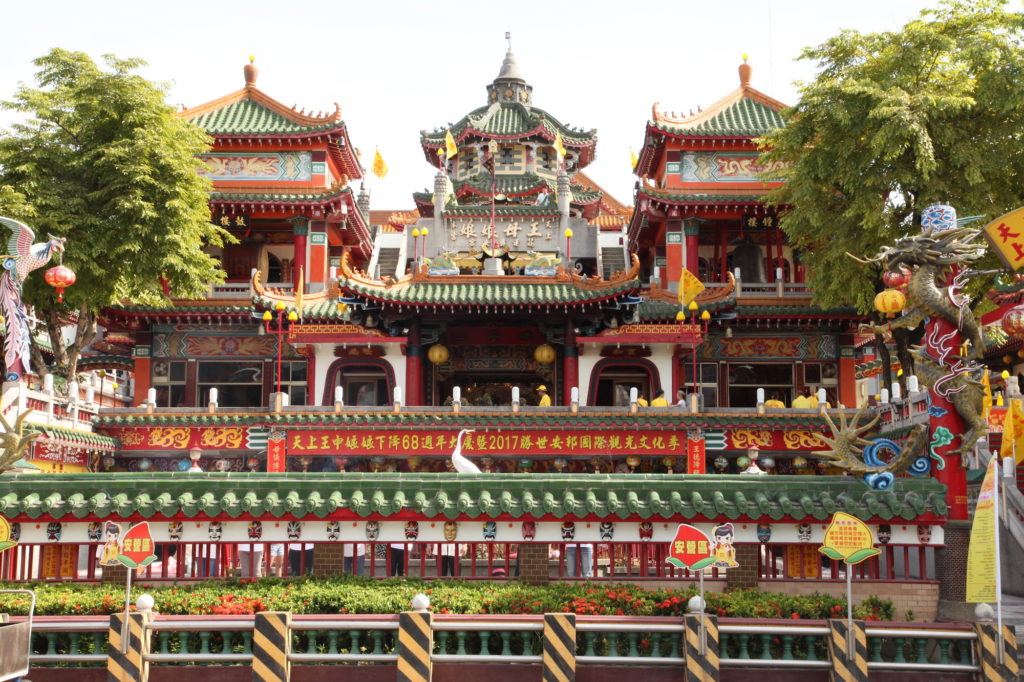 Shen An Temple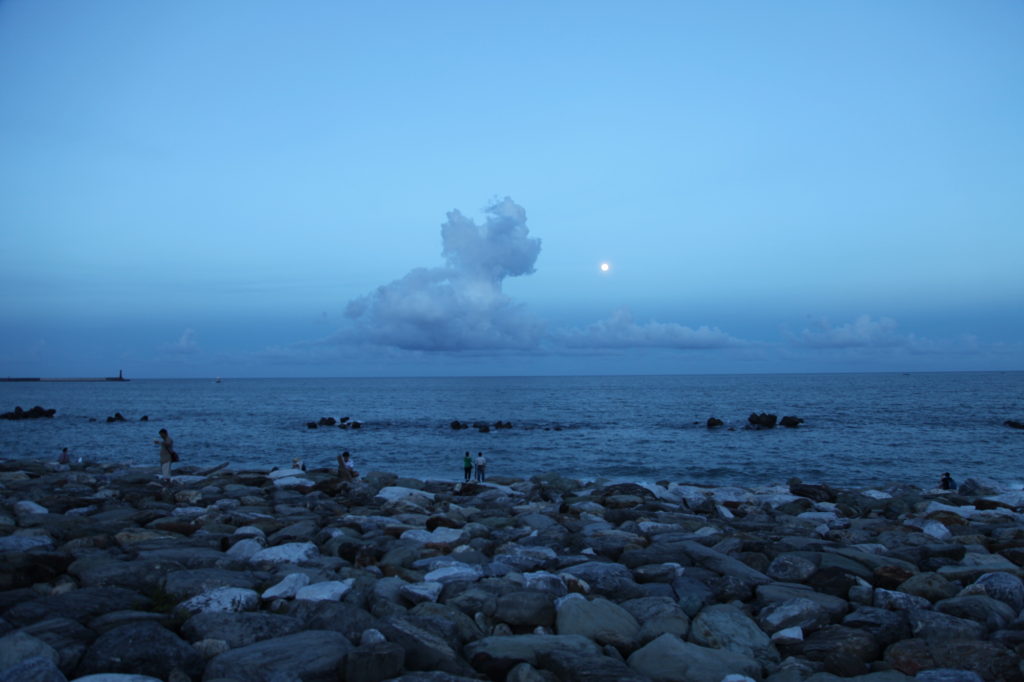 Nanbin park view of the Pacific ocean
Taroko Gorge and Hualian Coast
I spent the next few days exploring the northern and southern coasts of Taipei with a rented motorbike. The northern coastline above Hualian is beautiful and was nearly deserted. North and inland is Taroko Gorge, one of Taipei's premier natural tourist attractions. The dramatic cliffs partly masked by clouds are truly a sight to behold. With my trusty motorbike I was able to drive all the way from Hualian quite far up into the gorge, a journey of a few dozen miles round trip.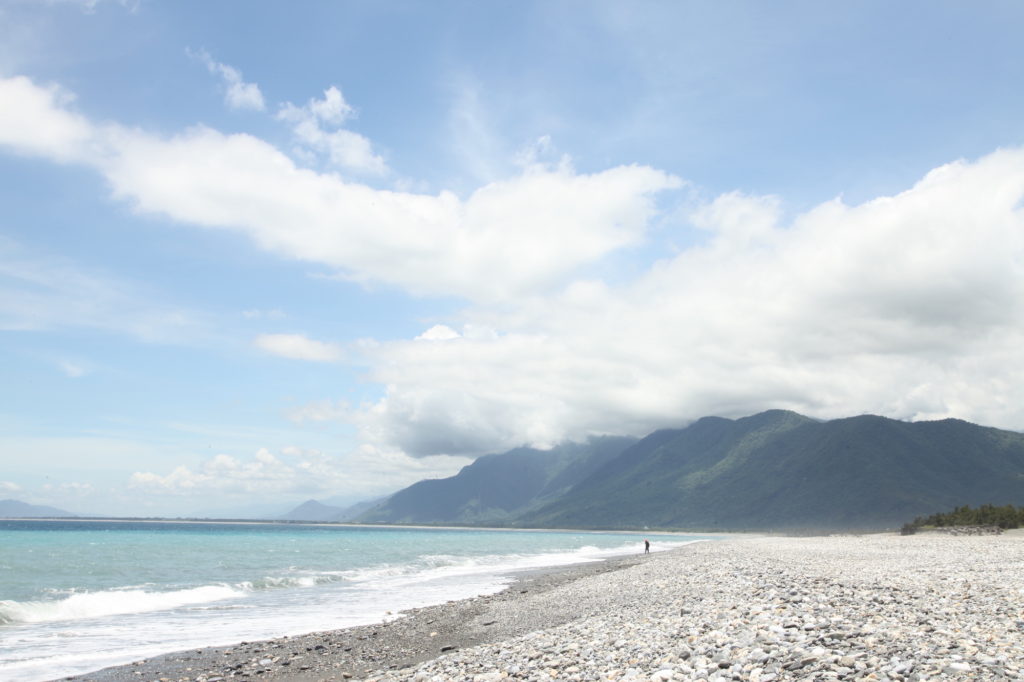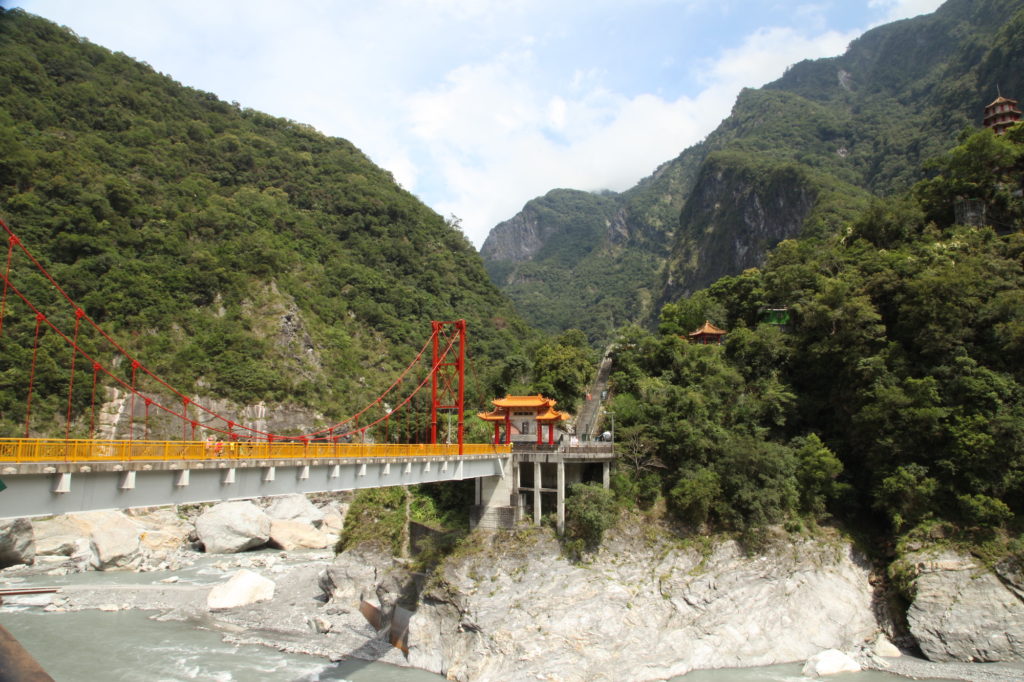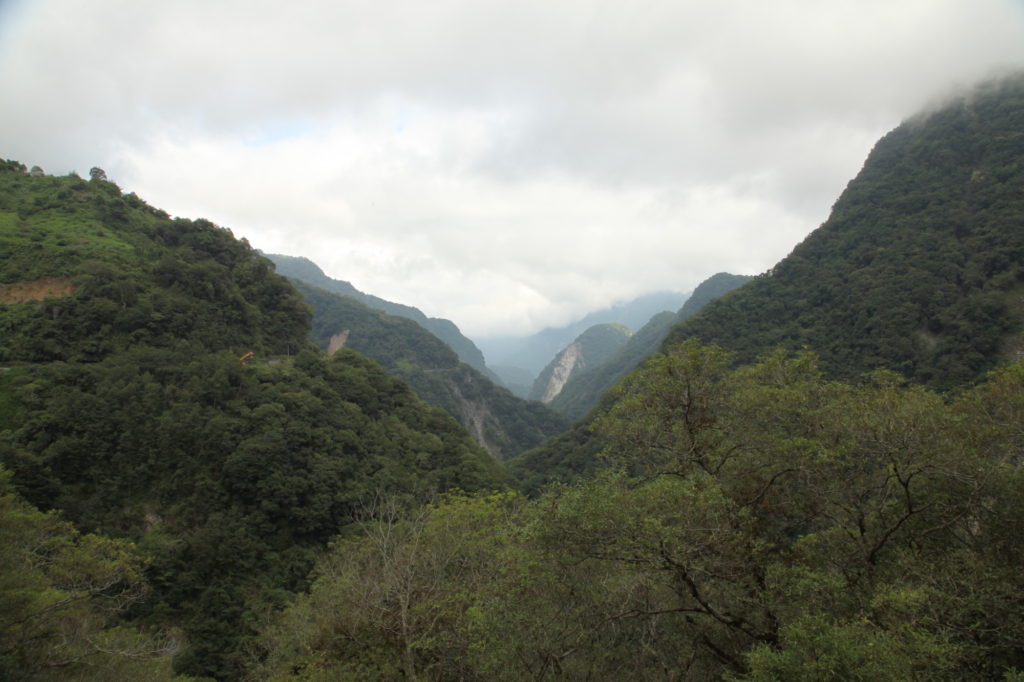 To the south of Hualian a coastal highway runs one hundred and sixty kilometers all the way to Taitung, a city near the southern tip of Taiwan. This stretch of open road has many beautiful views of the ocean, including the interesting rock formations at Shitiping. I didn't get all the way down to Taitung, but I made it as far as the Tropic of Cancer, one hundred kilometers south of Hualian.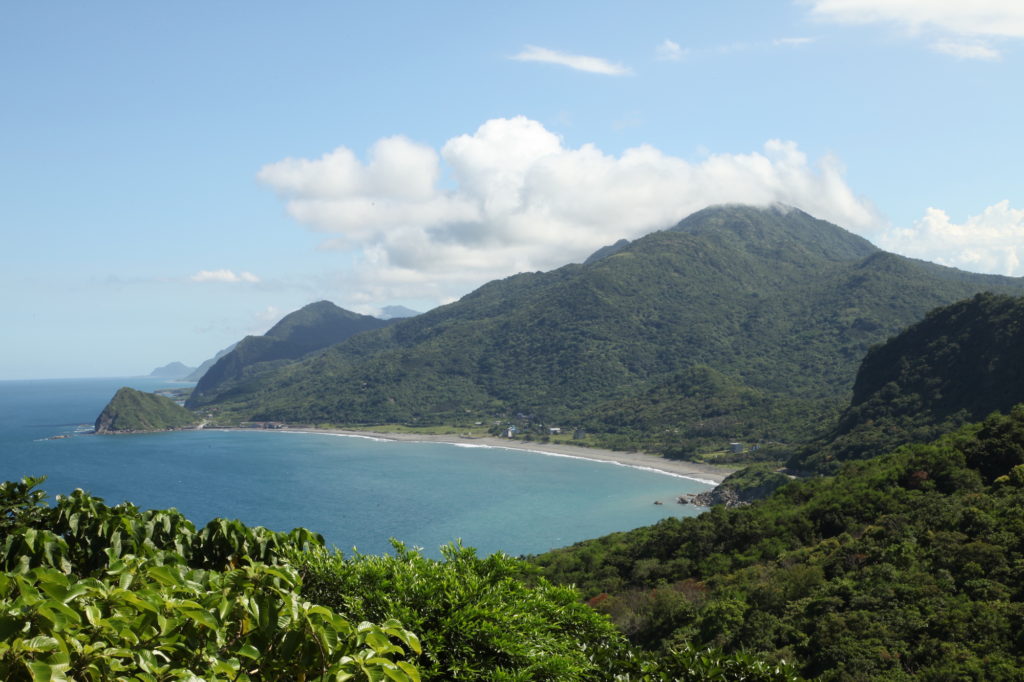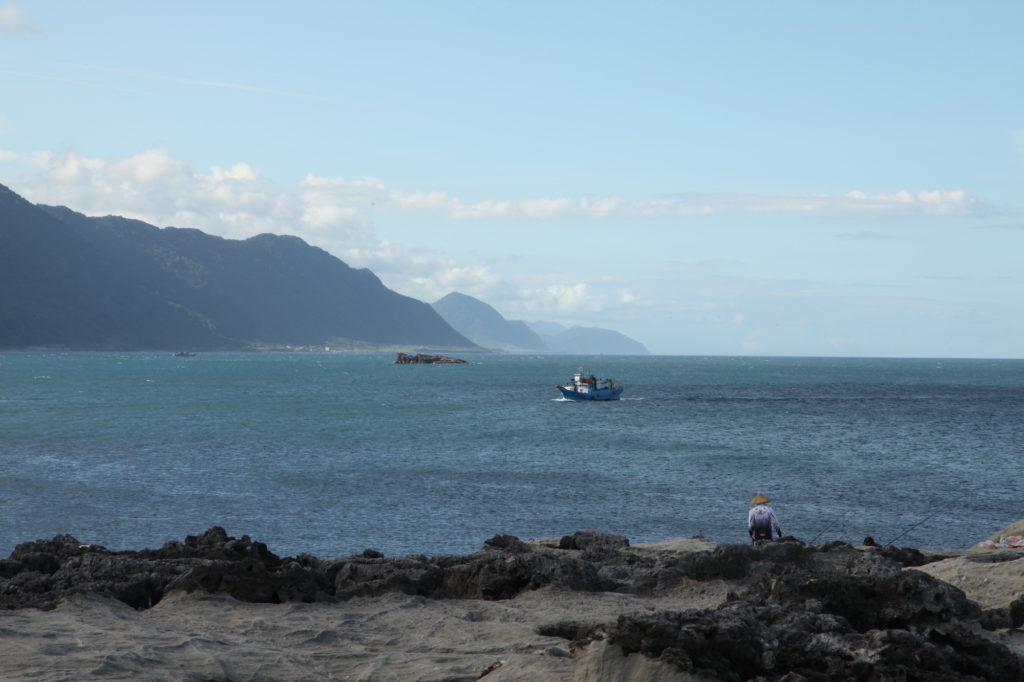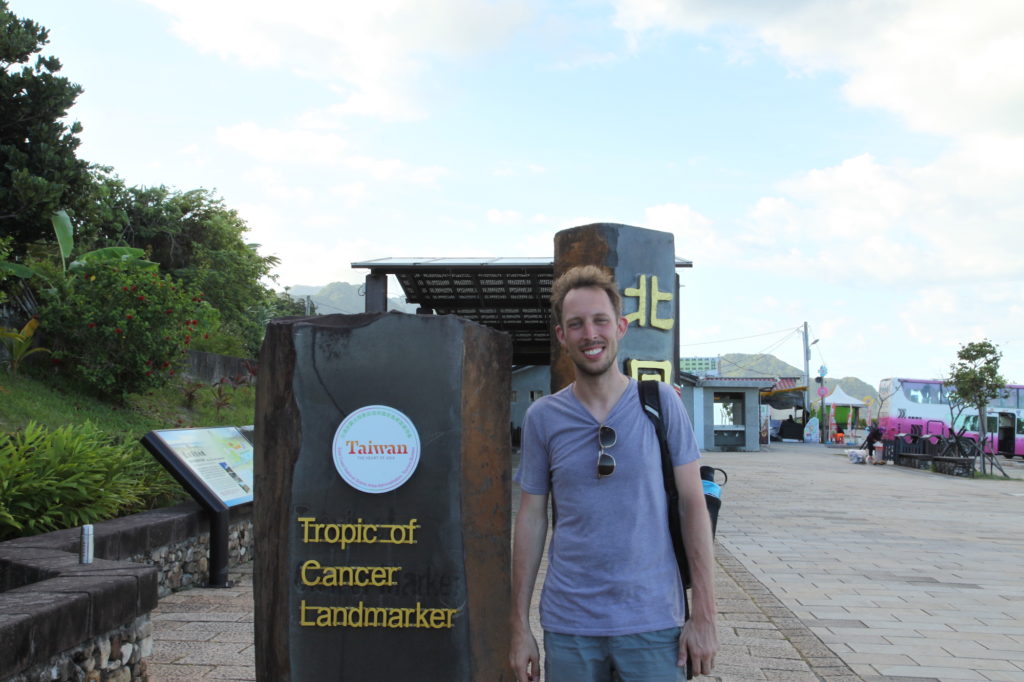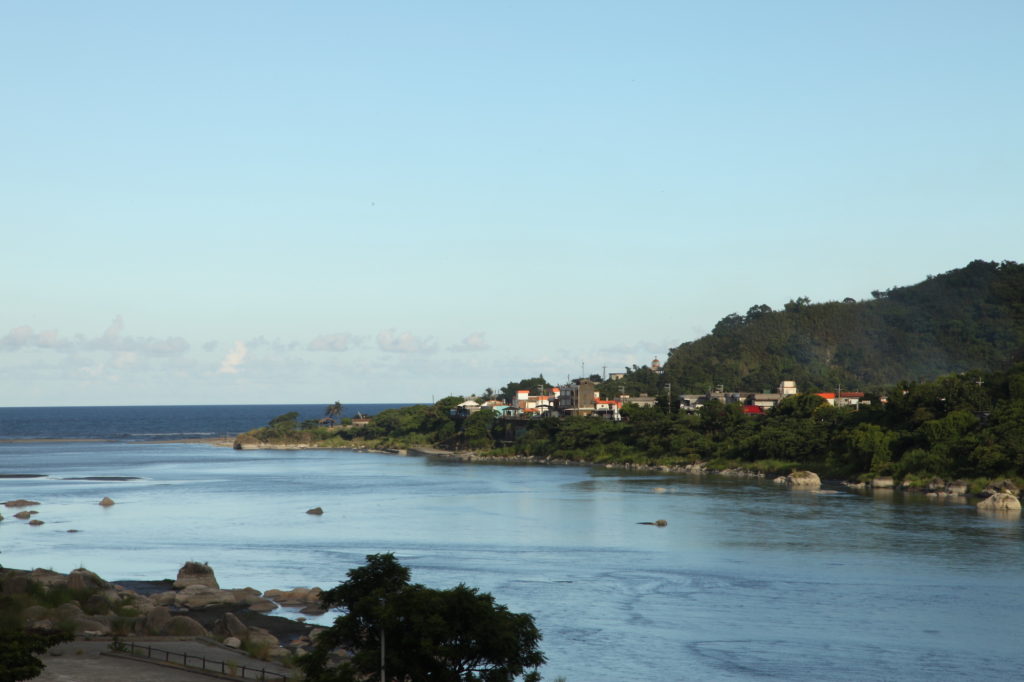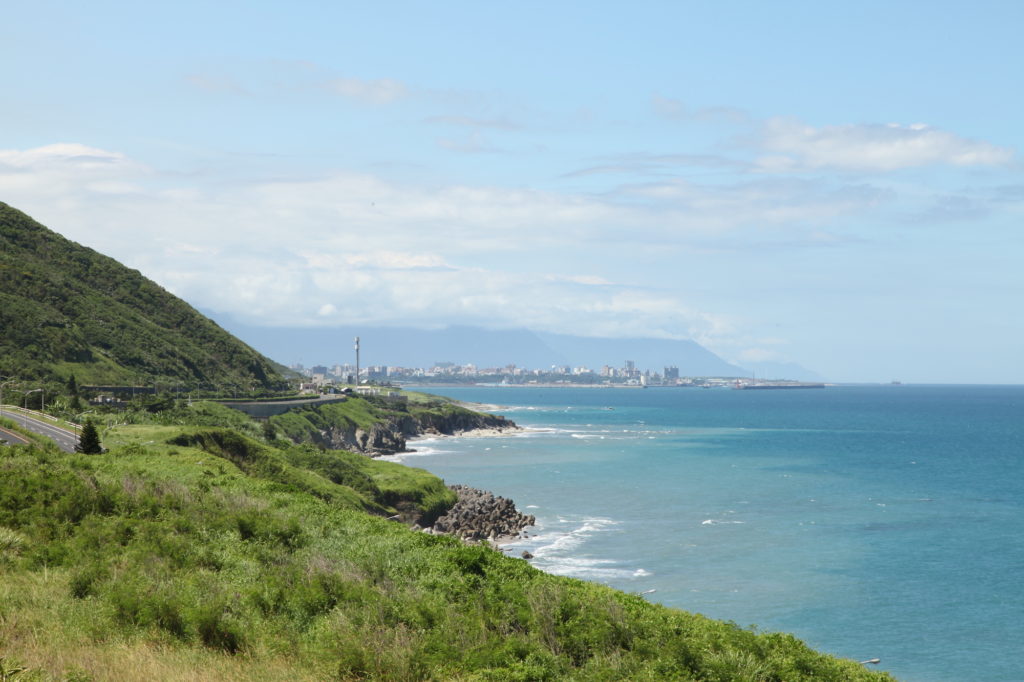 After the first night at Shen An temple, I stayed in a nice hostel in the dormitory for about $10-15 USD per night and basically had the whole room to myself the entire time.
My Next Project for Hwadzan
Around the time I returned to Taipei from Hualian I was given two pieces of good news. First was that Venerable Wu Dao had invited me to attend a UNESCO peace conference in Paris with Hwadzan at the end of September. Second, my next project for Hwadzan would be about Thai culture, Theravada Buddhism, and the late king of Thailand, Bhumibol Adulyadej. The conference would pay special tribute to this king.
Without a proper work visa I could not be a full time employee of Hwadzan, so for this trip to Thailand I would work under the status of paid volunteer. It was progress!
Below is a short video of clips of Taipei and Hualian. Enjoy!