What non-teaching jobs are available to foreigners in China?
This is the first post in a series of posts about non-teaching jobs in China for foreigners. In this post we cover technical editing and localization, specifically the following:
What are localization and technical editing?
Job requirements
Can a recent college graduate get this kind of job?
Salary and cost of living
Demand for localization and technical editing jobs in China for foreigners
Growth opportunities
Types of companies to look for
Visa requirements
Finding a localization or technical editing job in China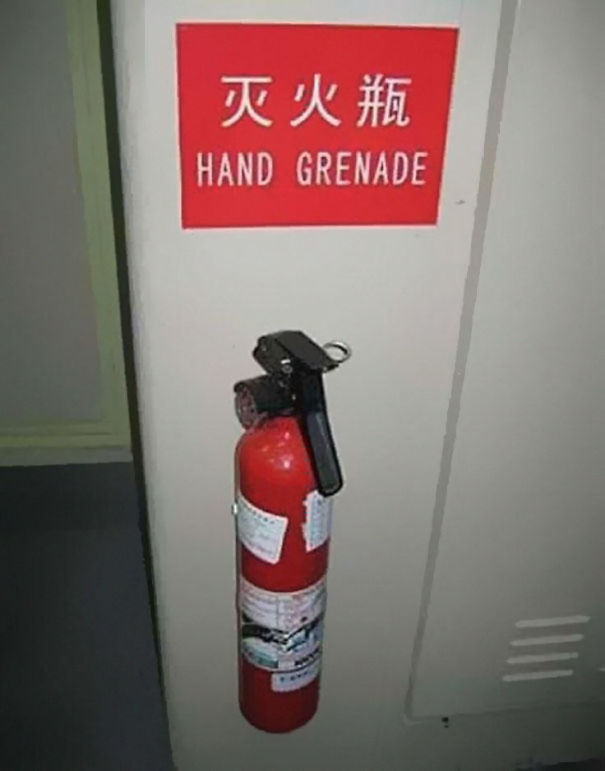 What are Localization and Technical Editing?
According to www.businessdictionaty.com, localization is, "The practice of adjusting a product's functional properties and characteristics to accommodate the language, cultural, political and legal differences of a foreign market or country."
While technical writers create technical documentation—like a product manual for a drone—from scratch, technical editors edit a technical document that has already been written in one language and then translated into another.
We have all opened up a product manual for a foreign product and seen countless typos and other issues. Technical editors polish these translated technical documents while making sure cultural idiosyncrasies are accounted for.
In China, it's common to translate documents from Mandarin into English and then have a native English speaker edit the translation, ensuring that it is free from errors and makes sense to native speakers. More and more Chinese companies are having this done for many different languages in order to "go global."
Of note, many technical editing jobs in China are advertised as technical writing jobs—so be sure to apply to those, too.
Job Requirements
According to Mike Lenczewski, an American technical editor, actor, and screenwriter living in Beijing, technical editing jobs in China do not necessarily require you to know Chinese, although it will help.
If you don't understand what a translator means with a section of text but can understand Chinese, you can go to the source file and figure it out. If you don't understand Chinese, you will just need to contact the translator and ask them a question. Alternatively, you could provide them with a few edit options (e.g. "If you meant this, write this. If you meant that, write that.)
In addition to a college degree, the main requirement for a technical editing job in China is writing skill. You need to be a decent writer with a sound understanding of grammar.
In addition to being able to write, it is a good to have a basic understanding of the industry you edit for. For example, if your document is about setting up an Internet connection for employees at a company, you need to have an understanding of this process to know what is correct or incorrect and how you could phrase it better.
If you want to start looking for a job in China right now, make sure you are looking on job boards that cater to foreigners. Most jobs for foreigners in China are for teaching English, but if you want a non-teaching English check out our guide here.
I'm a Recent College Graduate. Can I Get This Kind of Job?
It's possible to be hired directly out of college for a technical editing job in China.
If your writing skill is decent, your major will not really be important. If you have a degree that required writing a lot of writing, such as English, Philosophy, or History, then you should have sufficient writing skill in addition to some writing samples.
Any degree that is somewhat related to the industry you might be working in is also very useful. For instance, computer science would be an ideal background for editing documents involving computers, IT, or data science. (Mike majored in philosophy and minored in Spanish.)
Salary and Cost of Living
An average starting salary in a city like Beijing might be around 14-18,000 RMB ($2,000 – $2,800 in February 2017). But in China your salary can often depend on your age and experience. (If you're in your 30s and you have been working writing jobs for years, you might be able to enter at 18,000 – 24,000 RMB). After a year you could expect a 10-20% increase in salary, depending on performance and promotions.
The cost of living in a city like Beijing is around $1,000-$2,000 per month depending on whether you live alone or have roommates, how far you live from the city center, whether or not you have student loan debt, and how often you eat non-Chinese food or go to Starbucks.
Rent can be anywhere from $300 to $1,000 ($300 being for a dingy shared apartment 40 minutes outside the city center, $1,000 for your own place right downtown).
Demand for Localization and Technical Editing Jobs in China for Foreigners
With Chinese companies seeking to do more business abroad they need to make sure their online presence, documentation, and products are professional in foreign languages. There is a large demand for English speakers, as well as speakers of many other languages as well, from Italian to Japanese.
Common areas for localization work include gaming, information systems, electronics, marketing, and movies.
Growth Opportunities
Some people can move up in the industry, becoming managers of teams of translators, editors, writers, and marketers. For example you may start as an English technical writer and move up into a managerial role, managing other English technical writers.
Types of Companies to Look For
Some companies that require technical writers include localization companies, manufacturing companies, telecom companies, gaming companies, phone companies, drone companies, and marketing agencies.
Visa Requirements
In recent years it has become a little more difficult to get a work visa in China. You can read more about what it will take to get a work visa here. The important thing to know is that once you are hired your company will help you get a work visa.
Finding a Technical Editing or Localization Job in China
You can find jobs in China using online search engines like Google or Bing, or on websites like Indeed and LinkedIn (Mike found his job at www.chinajob.com).
If you have any questions about localization or technical editing jobs in China, leave them in the comment section below and we will reply!