This is a list of my top ten favorite things to do in Zhongshan. As I find is true of most places, it's mainly the people make that place, so be sure to make an effort to meet some locals, many can speak English, and even if they cannot you can still make friends.
My favorite place to meet people is walking through the malls around Walking Street. It's very easy to strike up a conversation with the shop owners here.
10) Sun Yat Sen Hometown Memorial – Pay your respects to the founding father of modern China (Michael Jackson did), whose hometown was previously called Xiangshan but was changed to Zhongshan in his honor as his Chinese name is Sun Zhongshan.
Michael Jackson visited one place in mainland China in 1987, and it was Zhongshan that he came to, in part because he admired Sun Yat Sen. Click on the above link to read the story of Michael Jackson's visit to Zhongshan.
It was Sun Yat Sen that helped lead the rebellion which overthrew the last emperor of China and abolished the feudal system. Almost every city in China has a Zhongshan road in honor of this revolutionary.
Free admission with passport.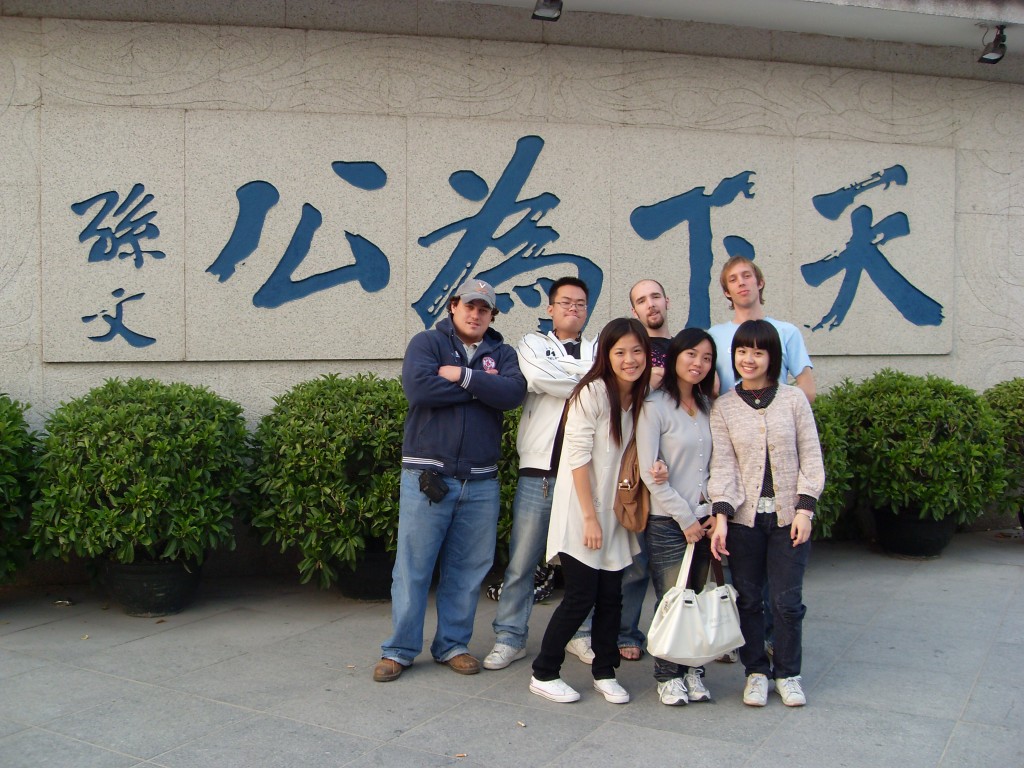 9) Romantic Water Park – Grab your Chinese girlfriend or boyfriend and head down to the south end of the city, at the foot of the mountains outside the Changjiang Resivoir to frolic in the cool waters and enjoy the ridiculous water slides.
8) Go for a Motor Bike Taxi Ride – Flag down a motorbike driver and ride through the streets of old Zhongshan on the back set of a seasoned pro's bike. Try your best to not get ripped off too badly. It is fun to bargain with the drivers but respect them and don't give too low of a price or else they will get angry and leave.
Be careful and have fun, it is hard to be able to bargain when you don't know the distance the first time, but if you ask a local passerby they should be able to tell you the right amount you should be paying.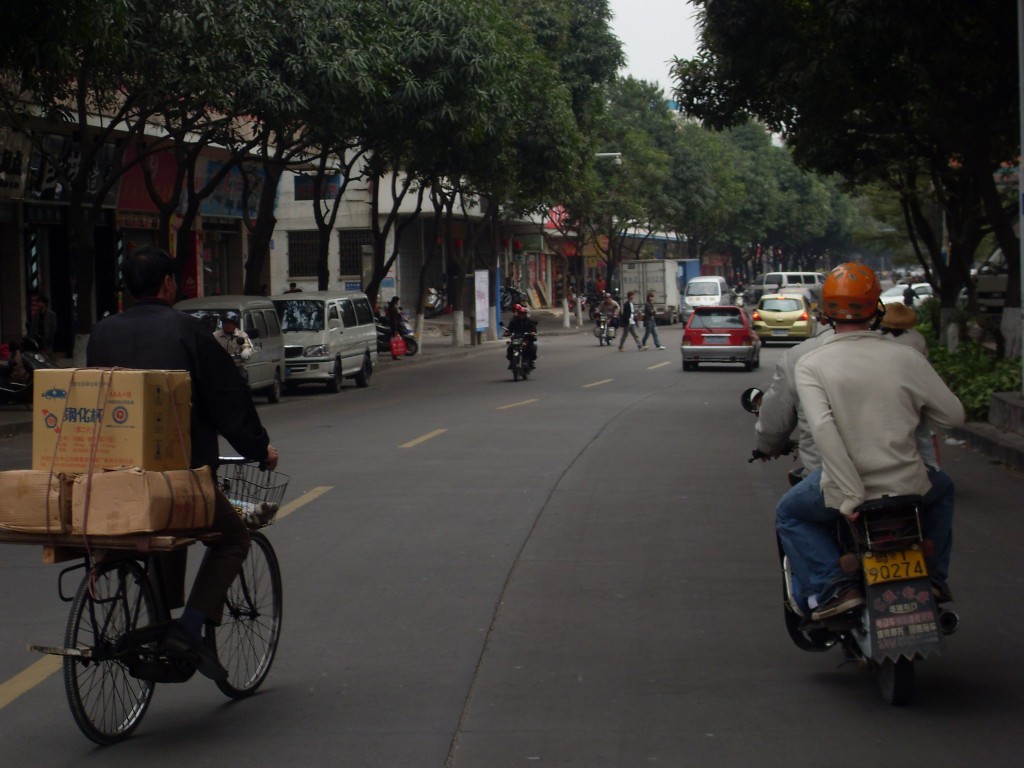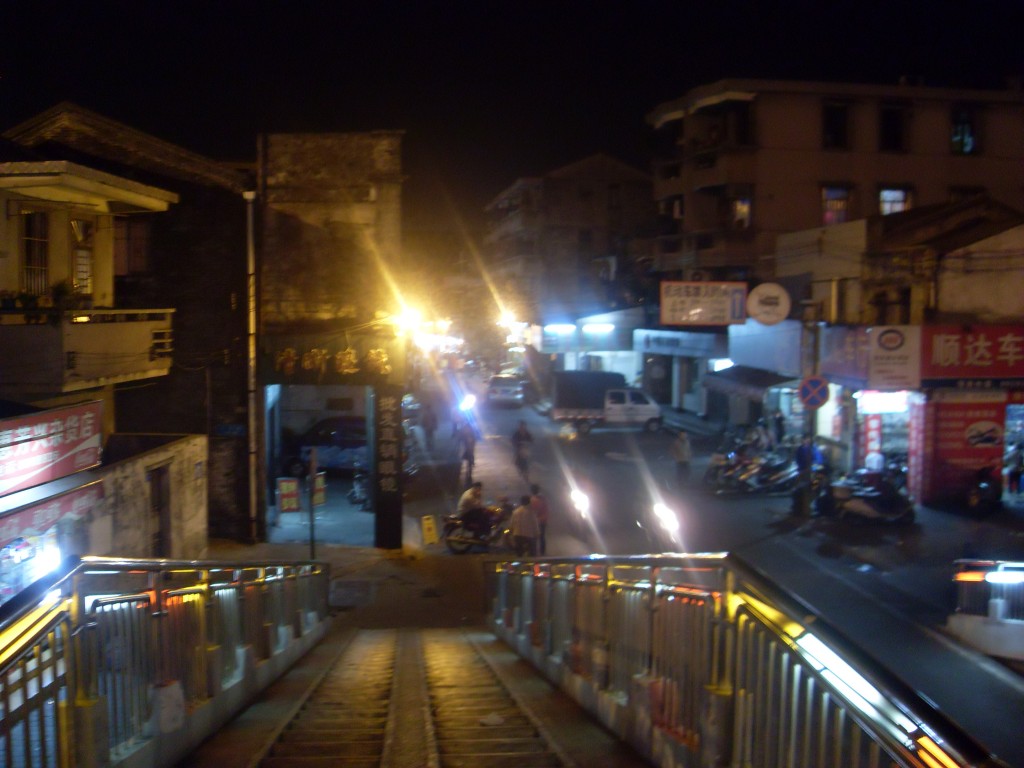 7) Eat at Delicious Restaurants – For being a small city in China, Zhongshan has a lot of great food options.
Try some spicy Hunan food at Xiang Ba Lao, Xinjiang Food (lamb) at the Xinjiang Restaurant on Sunwen Road, Indian Food at Kingfisher, Italian and Greek food at Taverna, Dongbei food (Northeastern food) which consists of dumplings and bread at "blue wall restaurant" across from Holiday Plaza, and my personal favorite, sushi, at one of a hundred places around the city.
6) Hiking in Wugui Shan – Spend some time hiking the trails of Wugui mountains south of the central district of Zhongshan. Climb to the top of Big Steep Mountain, and although you will be sweating from the hundred degree heat and humidity, resist the urge to jump in the serene looking lake below, though I've seen guys do it. If you're feeling brave you can try.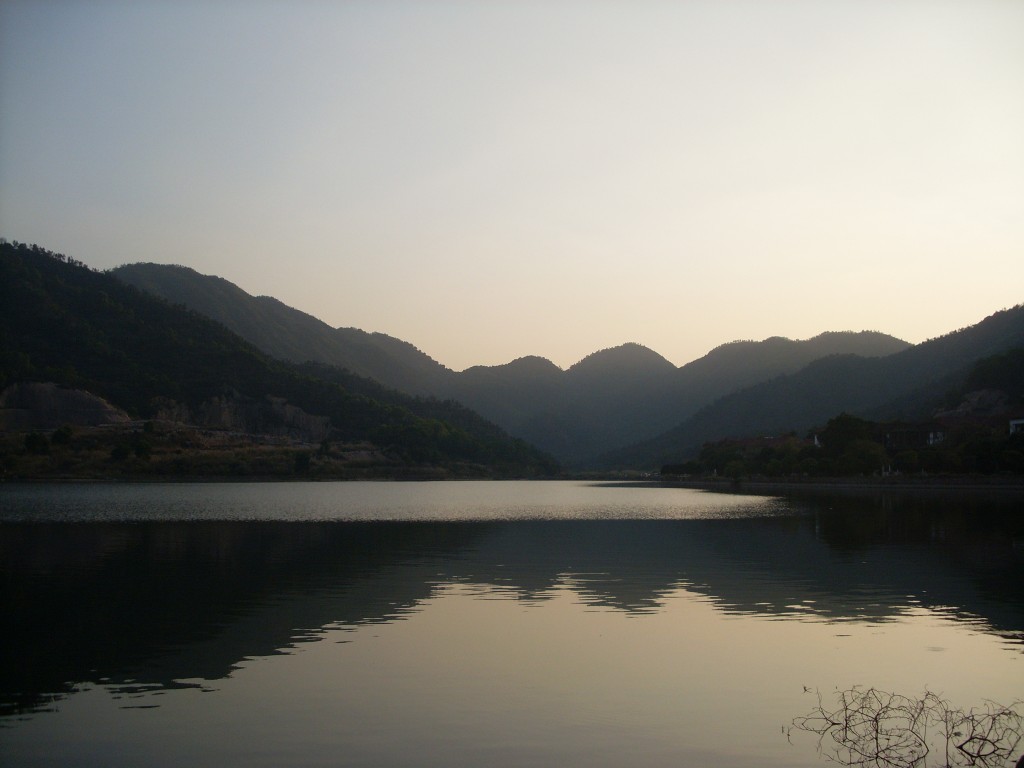 5) Stroll Down Walking Street – If you're looking to get out and explore the city, Walking Street is a good place to start. There are lots of shops where you can buy cheap DVDs, fake watches, and sample good and terrible Hunan, Chongqing, and Sichuan fare. It's an adventure.
4) Foreign Bar Circuit – Make the rounds at O'Hagan's, Friends, and Peter's Place and say hello to the Zhongshan imports (like myself) here from every corner of the globe, from Egypt to India, Peru to Hungary.
Like myself from time to time, many of them call Zhongshan home. O'Hagan's serves Guinness on tap which is hard to come buy in a smaller city like Zhongshan in China. They also serve decent pizza. Both O'Hagan's and Friends are owned by the same people.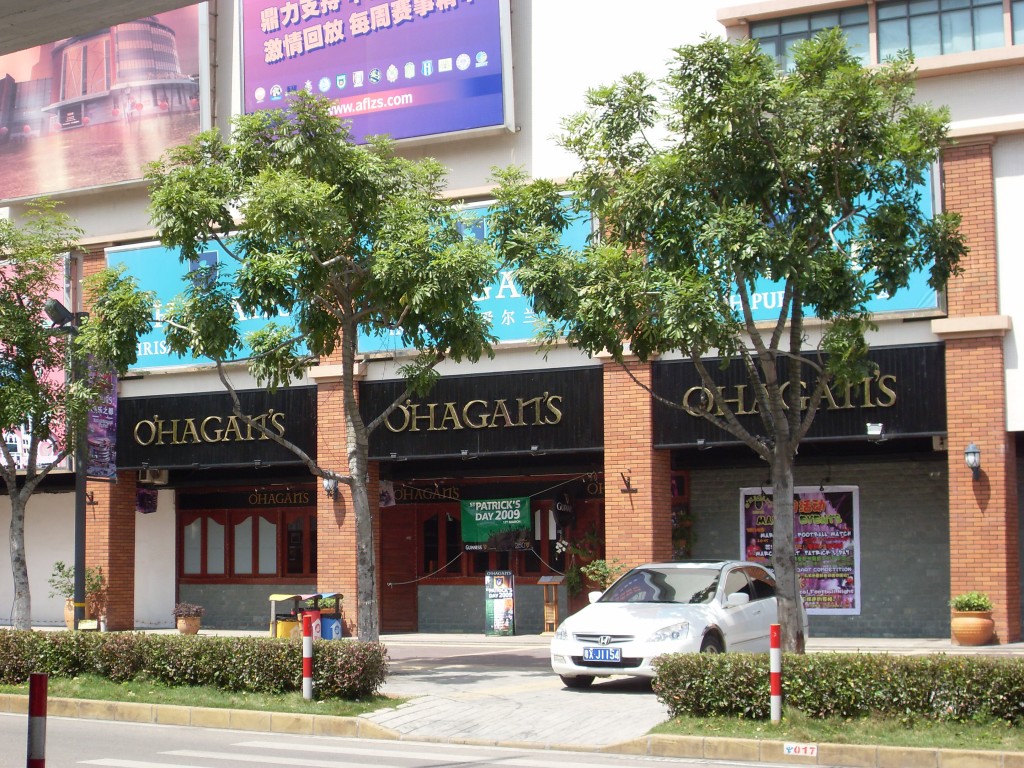 3) Visit a Wine Bar – In recent years small wine bars have been popping up around town. Zhongshanese, like many Chinese in bigger cities in China are developing a taste for the wines of the world. There are several gems to be found around the city in the business of creating a relaxing and cozy atmosphere. One of my favorites is a Taiwanese-owned shop outside of Majestic Gardens (an apartment complex in Zhongshan).
2) Chinese Club – Hit up the Chinese clubs at various locations around the city. It will be nosier than a foreign pub, but it's a great cultural immersion experience. A poplar drink is whiskey mixed with green or red tea. Try it before you make any judgments. Be prepared however, for a good amount of smoke.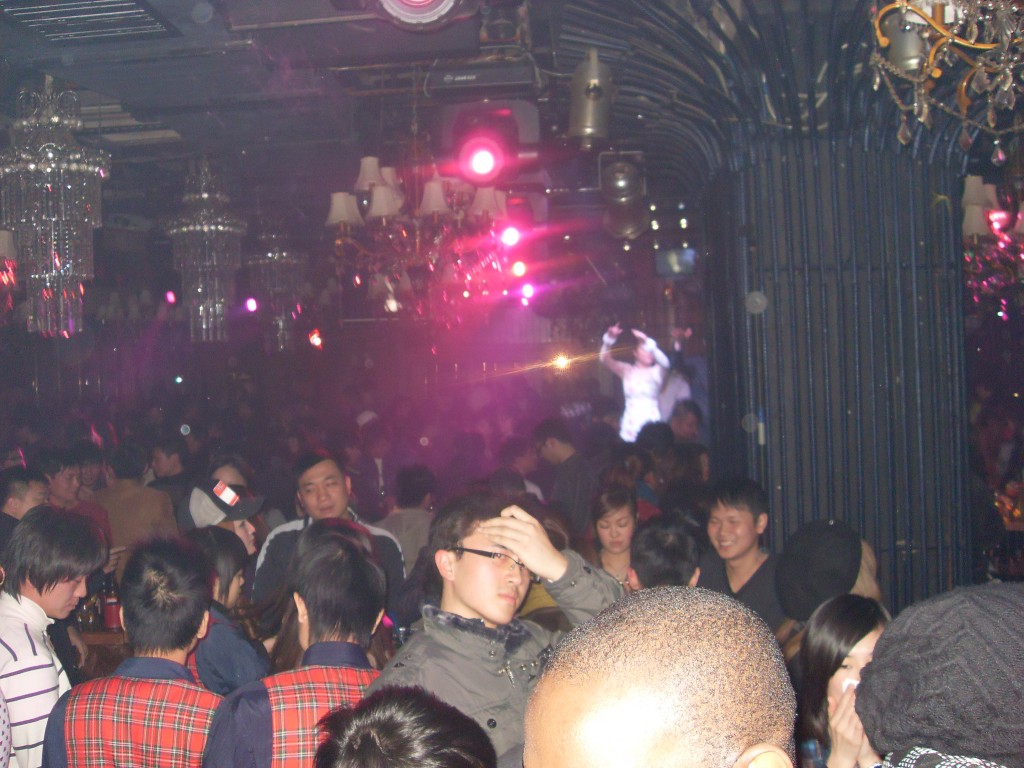 1) Eat Late Night Dinner – Choose from dozens of locations around the city. My favorite is the one pictured below, located north of Zhongshan Institute in Qitou market. In the picture below you can see some skewers of meat, raw vegetables waiting for you to choose to have cooked.
Some of my favorites are beef fried noodles (nǐu ròu chǎo hé fěn), chicken leg, and lamb skewer (yáng ròu chuàn). Wash it down with some Pearl River beer.